It's been a thrilling first week of action at the US Open despite numerous legends being absent.
From toiletgate to the sport's emerging young guns, the tournament hasn't been short on storylines.
Here are five takeaways halfway through the season's final major.
Djokovic on track for history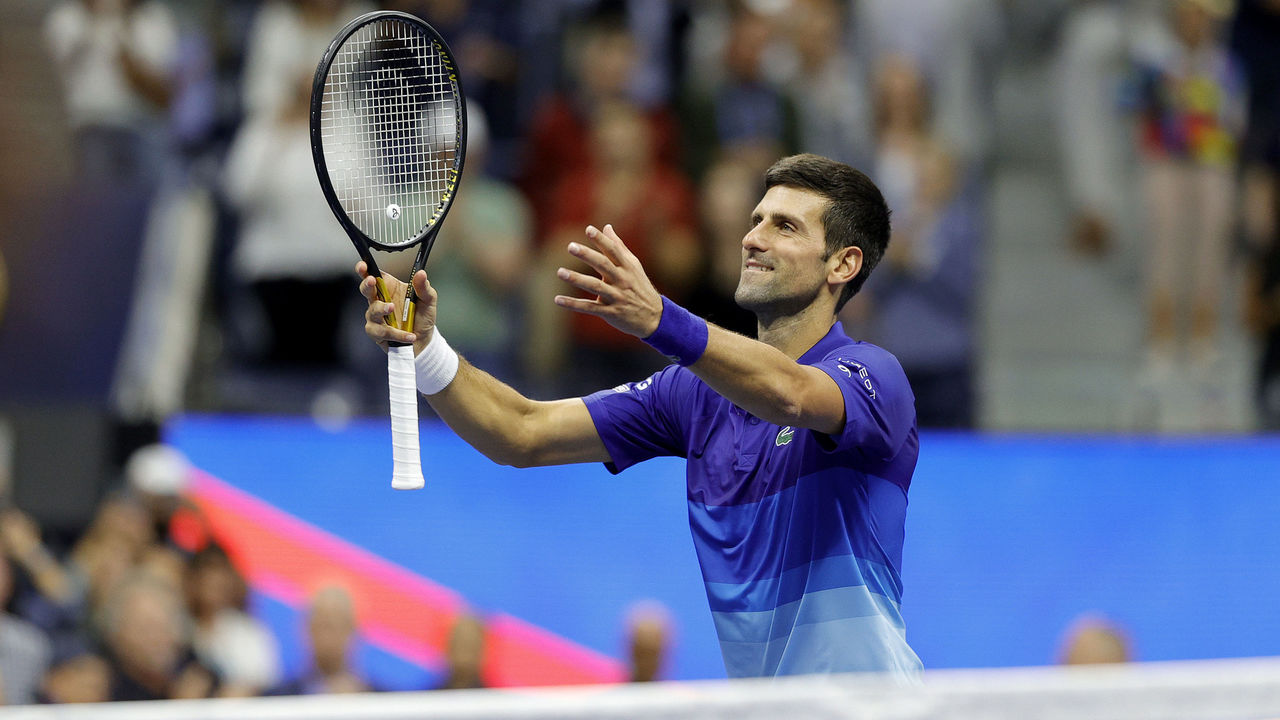 Three wins down, four to go.
Novak Djokovic endured a few hiccups along the way, but the world No. 1 remains on track for a record-breaking 21st career Grand Slam men's singles title and the first Calendar Slam in singles play since 1988.
The Serbian broke former US Open finalist Kei Nishikori seven times in his third-round victory Saturday to bring his overall tournament total to 21 break points won, which ranks second. Djokovic has also tallied the ninth-most first-serve receiving points on the men's side.
The pressure and competition will only heat up from here, but Djokovic appears to be in a good state of mind considering everything that's at stake.
"I don't know if I'm going to be having more opportunities to win a Calendar Slam. That's why it's obviously a very unique opportunity," Djokovic told reporters pre-tournament. "But at the same time, I don't need to put any additional pressure to what I already have, which is pretty big from my own self and from, of course, people around me."
Djokovic added, "Pressure is a privilege, it truly is. This is what you work for day in, day out, all your life, to put yourself in a unique position to win Grand Slams and to make history. At the end of the day, I'm a big tennis fan and fan of history. I admire this sport. I love it. I have this chance, and I'm going to try to use it."
Young guns make loud statement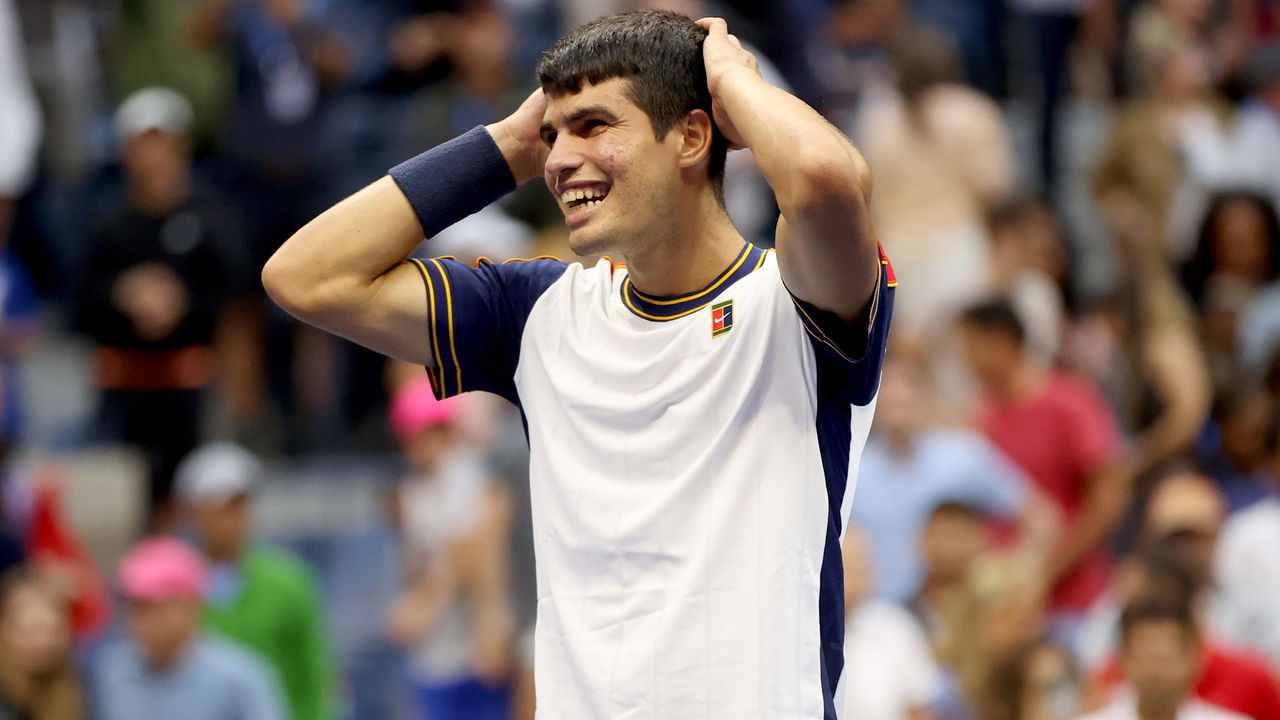 Tennis will be just fine when the likes of Roger Federer, Rafael Nadal, and Serena Williams walk away from the game. A pair of teenagers provided a glimpse of that bright future Friday at the US Open.
Carlos Alcaraz kicked things off with a stunning five-set win over Stefanos Tsistipas, becoming the youngest man to beat a top-three opponent since the ATP implemented its rankings in 1973. The 18-year-old put on an incredible all-around performance as he showcased tremendous power from the baseline, great anticipation, a wicked drop shot, and a ton of mental fortitude.
Leylah Annie Fernandez had an equally impressive upset victory over Naomi Osaka. The Canadian remained calm, cool, and collected, while the four-time Grand Slam champ uncharacteristically unraveled as the match progressed. Fernandez broke Osaka as she served for the match in the second set and then closed out the Japanese star with a hold at love in the third set. The 18-year-old finished with 28 winners as she demonstrated an ability to play aggressively instead of her usual counterpunching style.
Frances Tiafoe, Emma Raducanu, Jannik Sinner, Felix Auger-Aliassime, and Jenson Brooksby are all under 23 and through to the fourth round. While a familiar name may ultimately prevail on both the men's and women's sides, a changing of the guard feels close.
Former slam champs find their form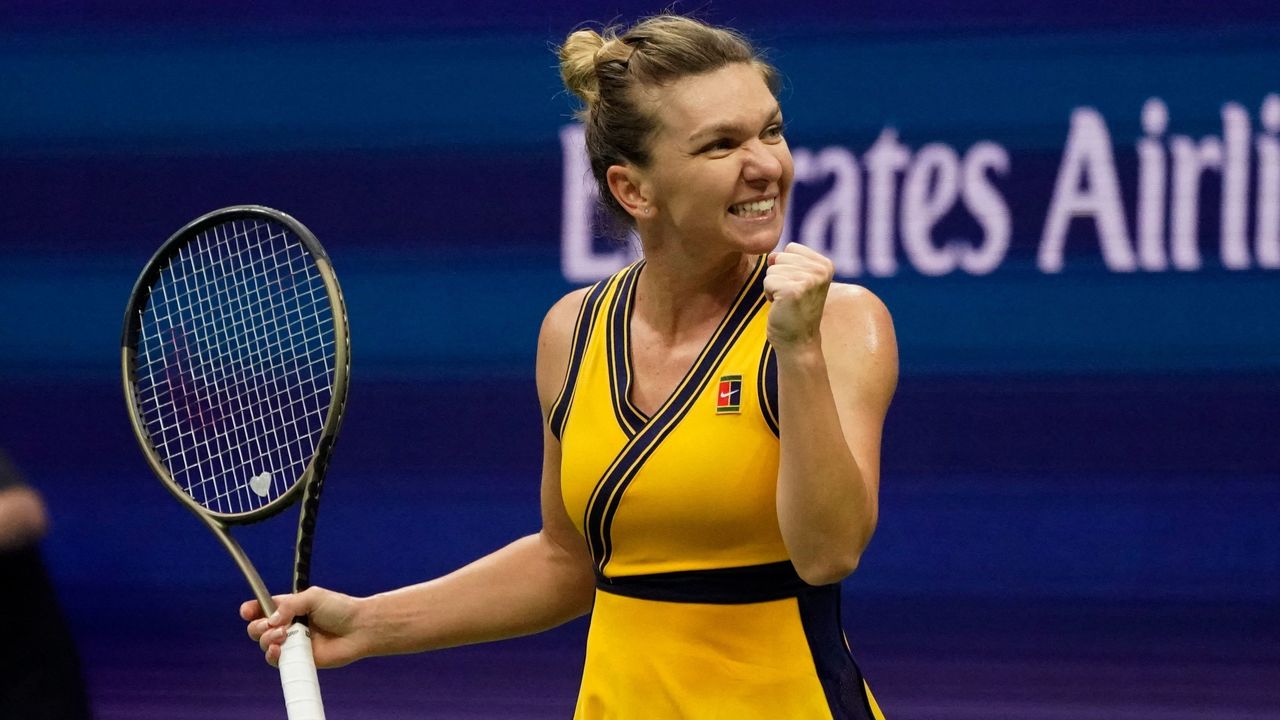 Former Grand Slam champs Simona Halep, Garbine Muguruza, and Bianca Andreescu each entered the US Open with one victory under their belt during the summer hard-court swing. However, all three found their form this past week and look to be in serious contention for another major.
The US Open has historically been Halep's worst Grand Slam. She last advanced past the second round in 2016, and a calf injury limited her to just a pair of matches entering play in New York. Another early exit wouldn't have been shocking, but Halep's return game has been on point throughout the tournament. The Romanian topped an in-form Camila Giorgi to open her US Open campaign and showed a ton of grit in her third-round win over Elena Rybakina.
Muguruza was similarly tested as she booked her spot in the round of 16 with a hard-fought victory over last year's finalist Victoria Azarenka. Like Halep, the Spaniard is finally finding success at Flushing Meadows after years of disappointing results. Muguruza is seventh on the women's side with 60 first-serve receiving points won and tied for 11th in aces.
Meanwhile, Andreescu was perhaps the least likely of the trio to make a run. Injuries and a positive COVID-19 test limited her time on the court this season. When Andreescu did play, she often looked far from the player who took down Serena Williams in the 2019 US Open final. The Canadian has recaptured her swagger in her first major with new coach Sven Groeneveld. She's playing a more aggressive brand of tennis while also showing a bit of the variety that helped her break into the WTA's top five. Andreescu's latest victory pushed her career record to 10-0 at the US Open.
Murray impresses in 1st-round loss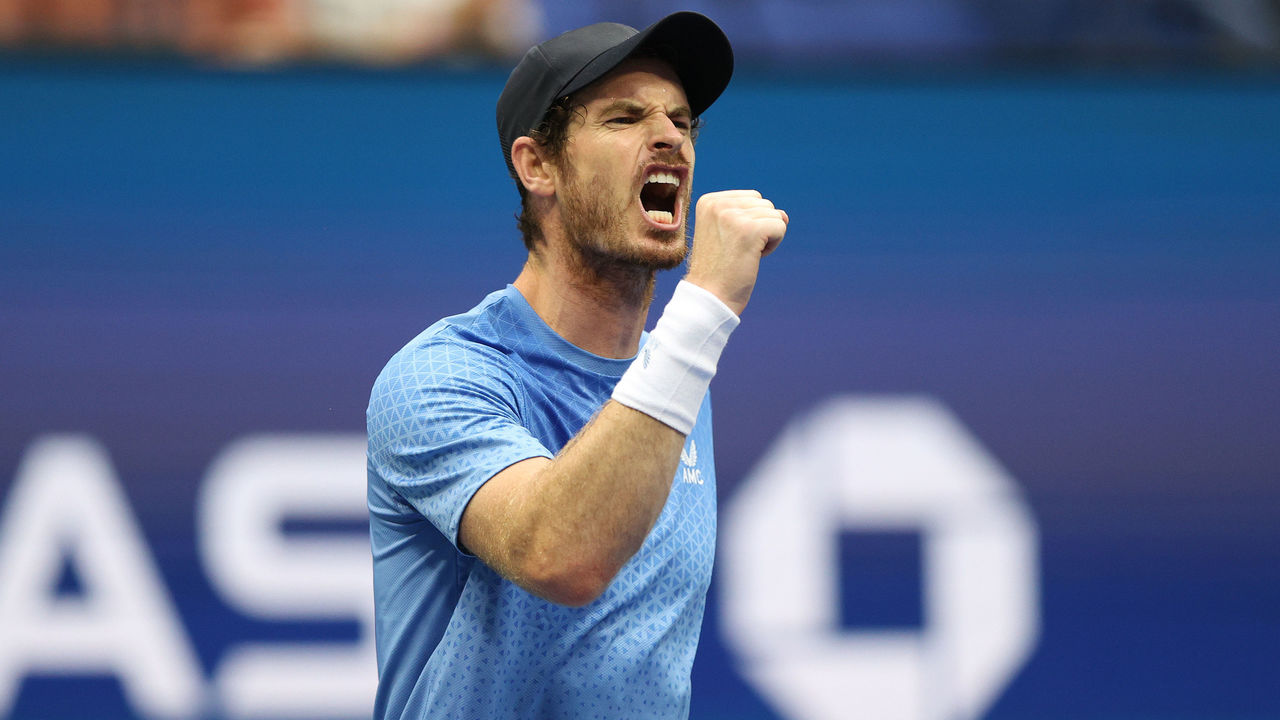 Despite falling in the opening round, Andy Murray gave Tsitsipas all he could handle as the two went the distance. The three-time Grand Slam champ looked like his old self as he constantly hit extra balls and turned his defense into offense. Murray prevailed in a 24-shot rally, was effective at the net, and even hit one of his signature lobs.
The former world No. 1 had a chance to go up two sets to none on Tsitsipas but failed to close the door up 6-4 in the second-set tiebreaker. Still, Murray should be encouraged by his overall performance. The 34-year-old's body held up for nearly five hours as he went toe-to-toe with one of the game's top players in humid conditions.
"I've said it a lot over these last few months that I know I'm capable of playing that tennis. I need to spend time on the court, getting the chance to play against these (top-ranked) guys," Murray told reporters after the marathon match.
"Ultimately, when I get on the court with them, I need to prove it. Tonight, I guess, I proved some things to a certain extent. Obviously, I didn't win the match tonight, but from a physical perspective, I thought I did quite well."
Tsitsipas stirs up controversy … again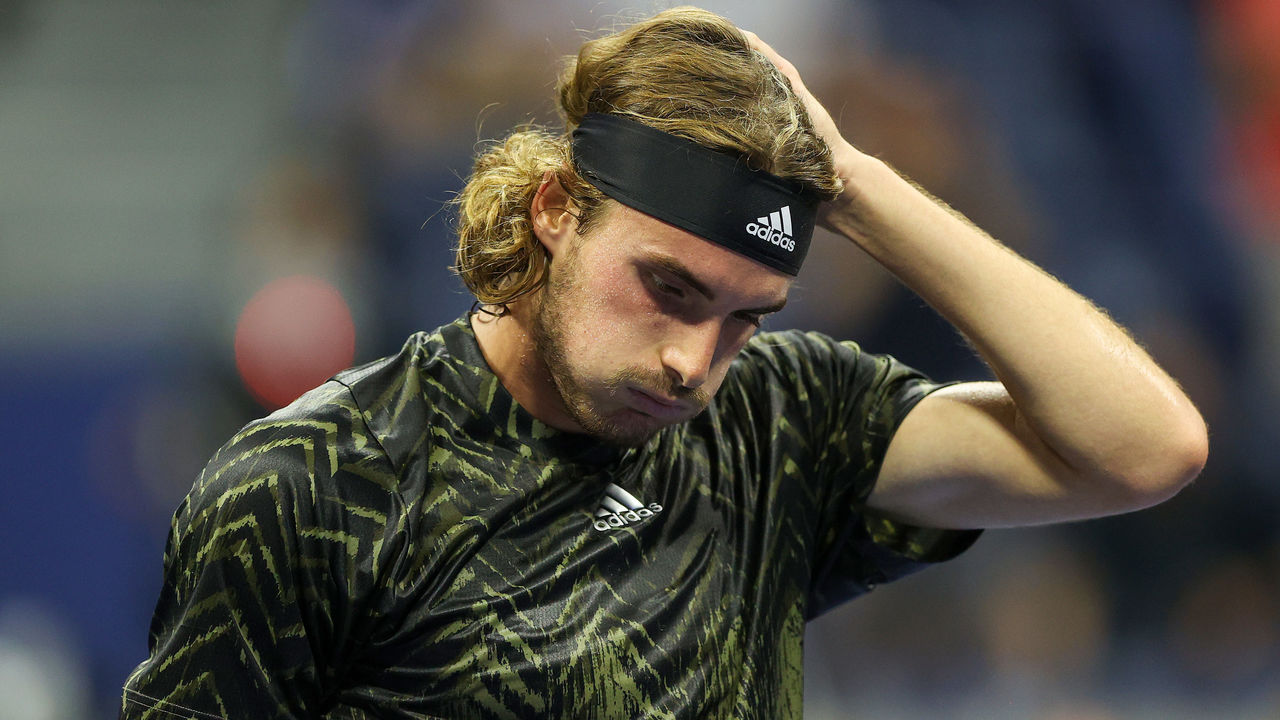 Tsitsipas found himself at the center of controversy when he took a medical timeout and an extended bathroom break after the third and fourth sets, respectively, during his first-round matchup against Murray. While the Greek star didn't break any rules, the timing and duration of the stoppages were curious.
The No. 3 seed secured early breaks of serve in the fourth and fifth sets after halting the action. The interruptions clearly shook Murray's focus and were at the top of his mind following the grueling affair.
"The issue is that you cannot stop the way that affects you physically," Murray said. "When you're playing a brutal match like that – stopping for seven, eight minutes – you do cool down. You can prepare for it mentally as much as you like, but it's the fact that it does affect you physically when you take a break that long, well, multiple times during the match."
Murray added, "It's just disappointing because I feel it influenced the outcome of the match. I'm not saying I necessarily win that match for sure, but it had an influence on what was happening after those breaks. … I have zero time for that stuff at all, and I lost respect for him."
Tsitsipas exited the court two nights later after dropping a third-set tiebreaker to Adrian Mannarino in their second-round tilt. The Arthur Ashe crowd greeted Tsitsipas with boos when he returned eight minutes later. He subsequently blanked Mannarino 6-0 in the fourth set as the Frenchman appeared to struggle physically.
The incidents involving Tsistipas have reignited the debate regarding tennis' toilet-break rule. The men are permitted two trips off the court at a major (the WTA allows one), but players have long been suspected of using the time away to mentally regroup or disrupt their opponents' rhythm. The body can also tighten up if a player sits for a prolonged period as they wait for their competitor to return.
A serve and warm-up clock was introduced in recent years to improve the pace of play. Similar measures along with consequences may need to be adopted to curb the abuse of the toilet-break rule.