The absence of many familiar names during the 2021 US Open shouldn't take away from the intrigue surrounding this season's final major.
There's plenty at stake for those competing in New York, and what happens over the next two weeks could be a glimpse of the sport's future.
Here are the major storylines to watch when the action begins Monday.
Novak chases history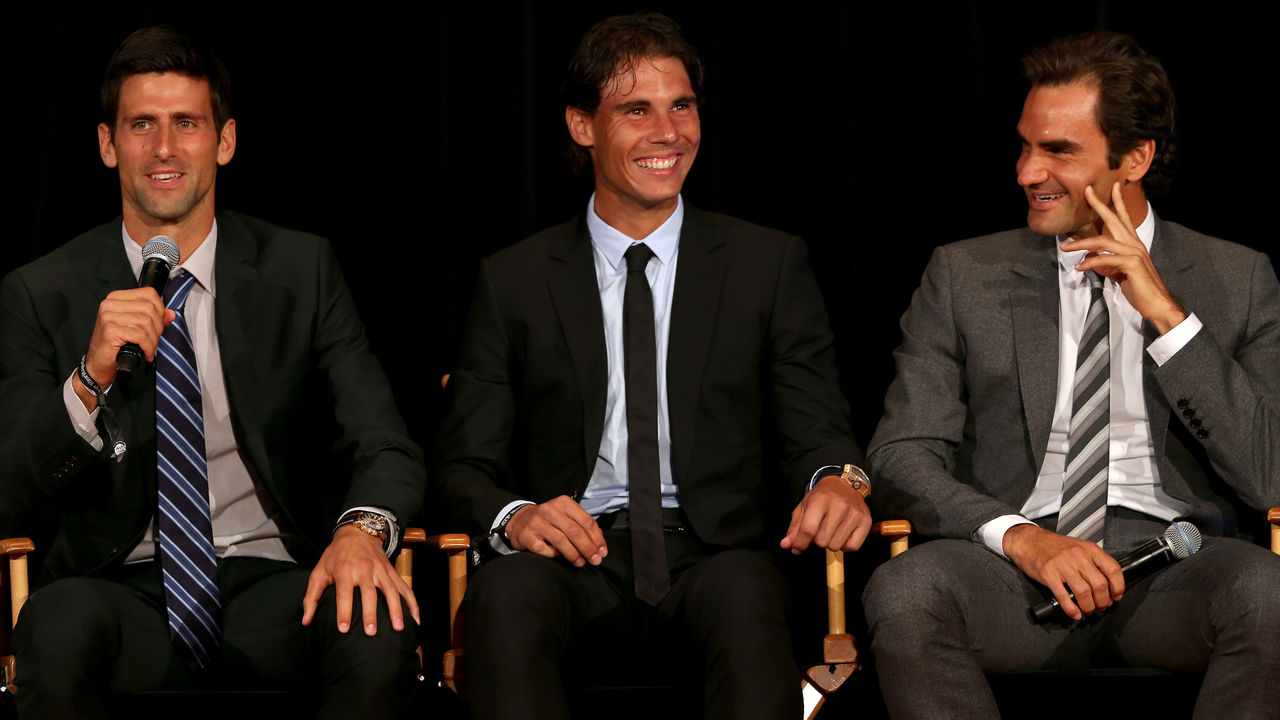 All eyes will be on Novak Djokovic as he pursues a record-setting 21st career Grand Slam men's singles title.
The world No. 1 sits atop the major leaderboard alongside Roger Federer and Rafael Nadal after capturing his sixth Wimbledon crown last month. A championship in Flushing Meadows would all but cement Djokovic's status as the greatest men's player ever.
Djokovic has spent more weeks as the top-ranked men's player than any other competitor on the ATP circuit. The Serbian star is also tied with Nadal for the most Masters 1000 titles, and he's the only Open Era player to have won each major at least twice. Djokovic owns a winning head-to-head record over Federer and Nadal, including Grand Slam victories against each on their preferred court surfaces.
More history is on the line for Djokovic during the US Open. If the 34-year-old wins, he'll be the first player since Steffi Graf in 1988 to complete the calendar-year Grand Slam in singles play. Only five players have accomplished the feat, and Rod Laver was the last man to do it 52 years ago.
Osaka's title defense
It's been a whirlwind 2021 season for Naomi Osaka. She kicked off the year with an Australian Open title, joining Federer and Monica Seles as the only players in the Open Era to win their first four Grand Slam final appearances. The 23-year-old has played only one match during a major since then.
Osaka withdrew from the French Open a day after being fined $15,000 for not speaking with the press following her first-round victory. The defending US Open champ revealed she had suffered through "long bouts of depression" since capturing her first Grand Slam and needed some time away from the game for her mental health.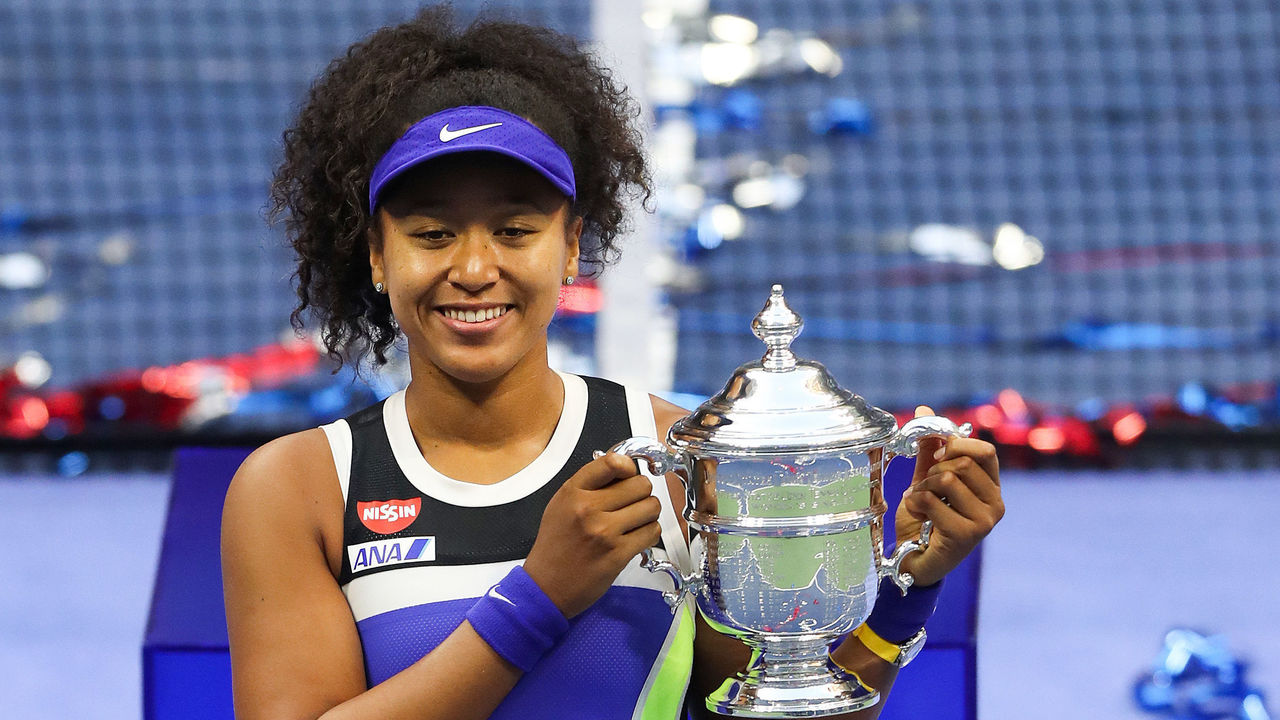 The 23-year-old skipped the entire grass-court season before returning to action during the Tokyo Olympics. Her preparation for the final major of the year hasn't been ideal, as she exited in the round of 16 during both the Olympics and the Western and Southern Open.
Still, it would be foolish to count out Osaka. All seven of her career titles have come on hard courts, including two of the past three US Open championships. Osaka's aggressive game is tailor-made for the surface, and her recent comeback victory over Coco Gauff should provide some much-needed confidence.
Look out for Coco
It's not often a teenager is viewed as a legitimate Grand Slam contender, but Gauff isn't an ordinary teenager. The 17-year-old is the youngest player in the WTA's top 25, and there are signs she's ready to win her first career major.
Gauff is 34-14 on the year, which includes a title in Parma, her maiden Grand Slam quarterfinals appearance at the French Open last June, advancing to the round of 16 at Wimbledon, and her first WTA 1000 semifinals showing. The rising American star's powerful groundstrokes and serve will be a weapon on the US Open's fast hard courts. She ranks sixth on the women's circuit with 220 aces and has made strides with her return game.
The draw wasn't kind to Gauff, as she faces numerous threats en route to a potential fourth-round encounter against Osaka. However, Gauff has already established a history of rising to the occasion on tennis' biggest stages, including a straight-sets win over the Japanese sensation in her Rod Laver Arena debut at the 2020 Australian Open.
Welcome back, fans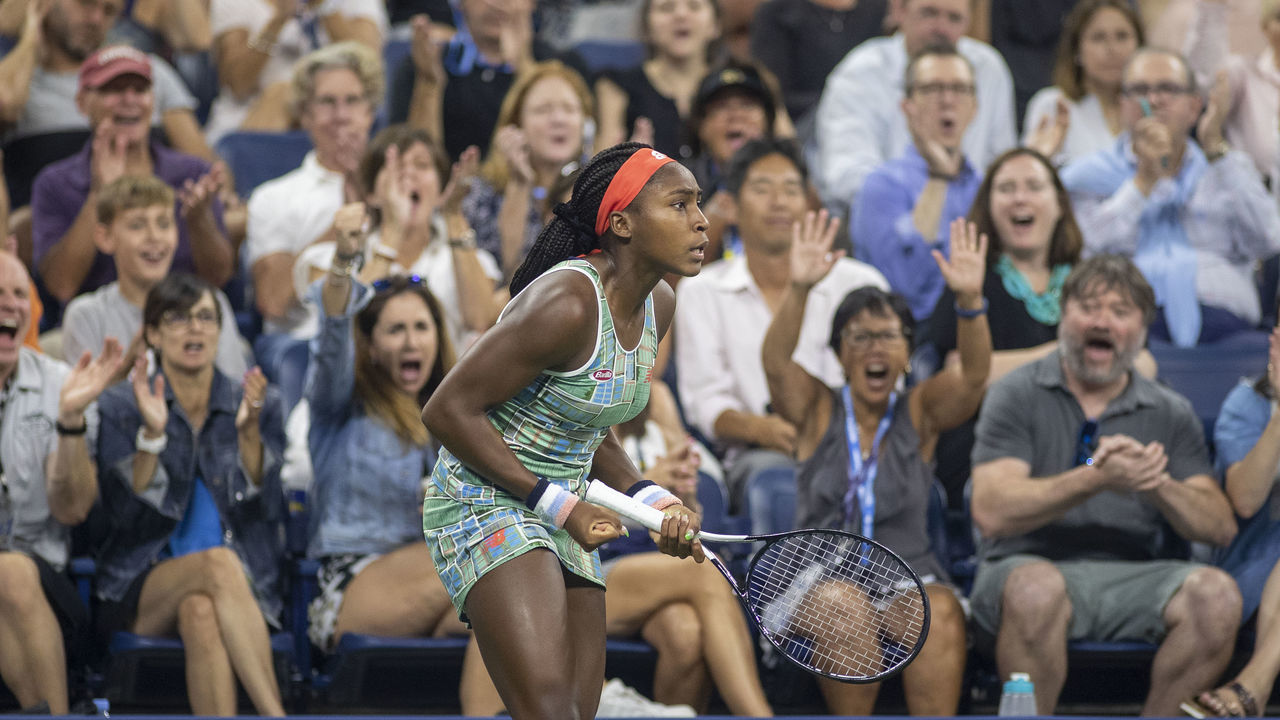 What will the crowd do when Djokovic asks them for support during a nervy night session at Arthur Ashe Stadium?
Perhaps more in New York City than anywhere else in tennis, crowds matter. Rowdy and possibly intoxicated patrons will play a big role in what transpires on the court over the next two weeks.
Djokovic's default during last year's tournament was that much more surreal without fans, as only silence greeted the shocking dismissal of the world No. 1. That won't be the case this time if a similar situation arises, and organizers have thankfully been cajoled into requiring proof of vaccination for the thousands expected to walk the grounds at the USTA Billie Jean King National Tennis Center.
It's no secret Djokovic has found fan support lacking in comparison to Federer and Nadal. Will that change with history on the line? We're marks for records, but does that matter if the person who looks certain to rise up isn't exactly beloved?
New Yorkers will let us know, loudly.
Missing legends
For the first time since the 1997 Australian Open, a singles draw at a slam will not feature one of Federer, Nadal, or Venus and Serena Williams. The foursome shares 70 singles Grand Slam titles, and their collective absence will be noted at length on the broadcast.
"After careful consideration and following the advice of my doctors and medical team, I have decided to withdraw from the US Open to allow my body to heal completely from a torn hamstring," Serena said.
For Venus it's her leg, Nadal cited his foot, and Federer faces another surgery on a well-worn knee. Even the most optimistic must acknowledge the end is close for the group.
And so, a sport that's famously struggled to let go of the past will be forced to reckon with its current reality. But there are new greats emerging, and if Ash Barty doesn't captivate the neutral fan, I'm not sure who will.
The Australian will vie for her second consecutive slam, which would provide further confirmation we'll be OK when the greats are gone. The women's game will be just fine with Barty, Osaka, and Iga Swiatek. As for the men…
The other guys
Let's say you're not a Nole person, but the other GOATs aren't in NYC. Who should you support in Flushing?
Though Daniil Medvedev and Stefanos Tsitsipas may disagree, Alexander Zverev is the second favorite. Winning gold at the Tokyo Olympics – a run that included a shocking semifinal comeback victory over Djokovic – and a Masters 1000 title in Cincinnati has the 4-seed primed for his breakthrough triumph at a slam.
But Zverev's handling of domestic assault allegations has shifted the conversation from his on-court performance to the ATP's inability to properly investigate these incidents and punish players for their actions if found guilty (See also: Nikoloz Basilashvili).
Then there's Tsitsipas, who's publicly voiced his COVID-19 vaccine skepticism, and Medvedev, who kicked a camera in Cincinnati after nearly breaking his hand on it.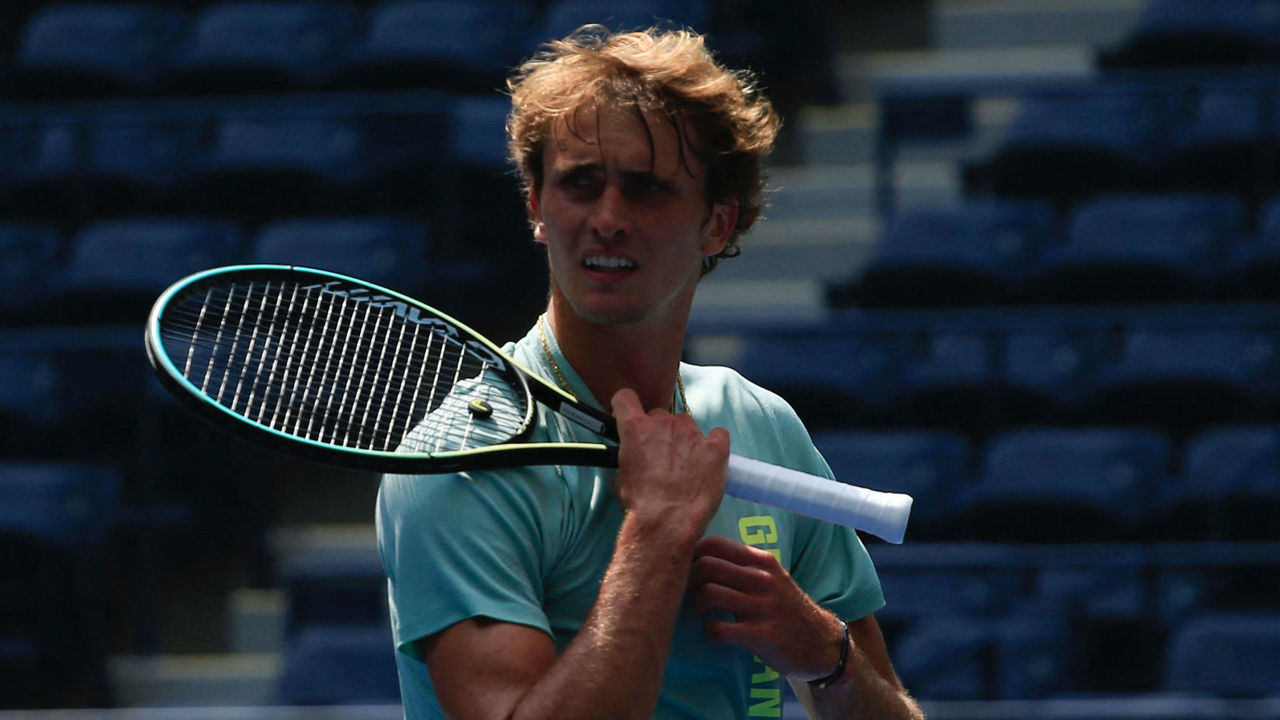 Those transgressions aren't equal in severity, but fans looking at the next generation for "their guy" are feeling empty nonetheless.
Vanguards don't come around every day. The next group of players will be judged not only for on-court excellence, but also for their ability to positively impact the game without a racquet in their hand. The early returns in that regard range from underwhelming to abhorrent.