Fatigue wasn't just inescapable; it was the invited goal. When Smith flagged, his quads burning and lungs aflame, his mentor was quick with a pick-me-up: "Keep grinding. Keep working."
Back to Butler with his head buried. Forty-six seconds remained in Game 5 of the NBA Finals, and the veteran forward had driven the lane and gotten bumped at the rim by the Los Angeles Lakers' Markieff Morris. Butler hadn't subbed out since the first quarter, yet he'd owned the last few minutes at each end. He blocked LeBron James. He stole the ball from Alex Caruso. He set up Duncan Robinson for a three. He hit consecutive go-ahead jumpers as the lead seesawed. Mark Jackson, providing analysis on ESPN, likened the scene to boxing's Fight of the Century: Muhammad Ali and Joe Frazier trading blows as Round 15 dawned.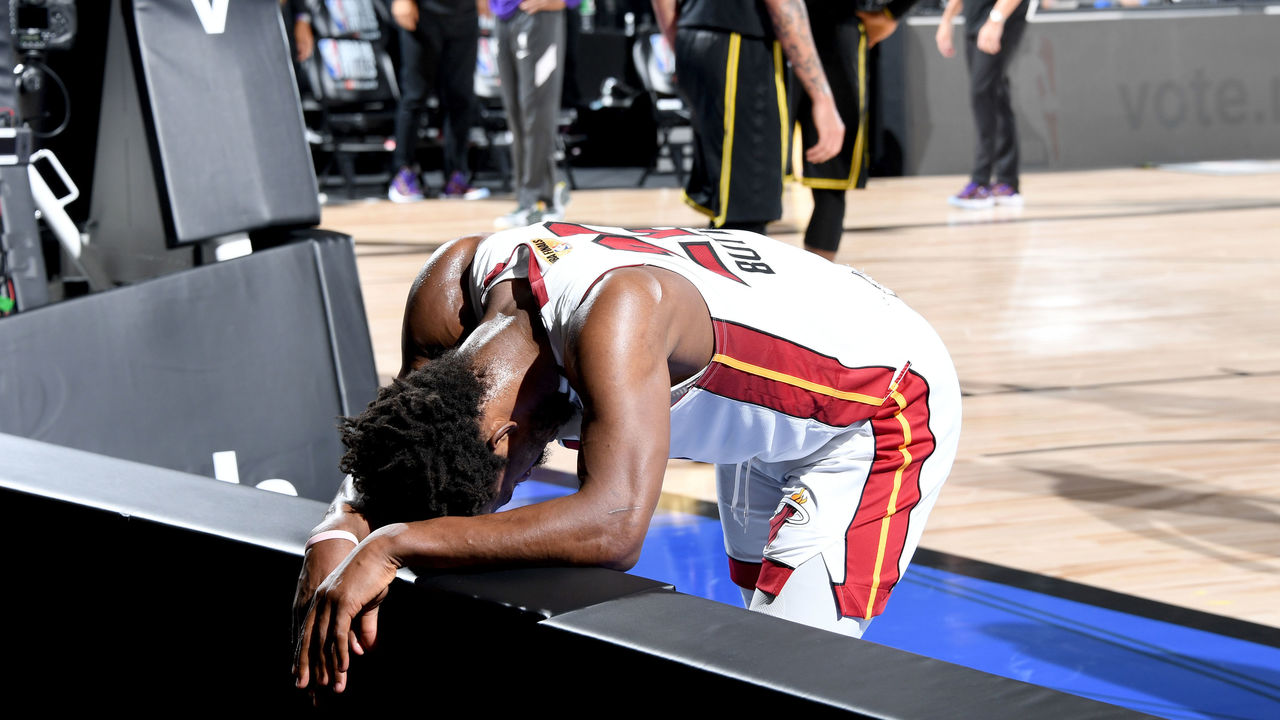 The NBA bubble was good to Butler because he made it so. Big Face Coffee, the $20-a-cup concern he ran out of his hotel room, became an internet sensation, and on the court, he didn't have to raise the Larry O'Brien Trophy to be vindicated as a winner. Miami reached the final as the Eastern Conference's fifth seed. In Game 3 against the Lakers, with Goran Dragic and Bam Adebayo injured, Butler's 40-point triple-double kept his overmatched squad kicking. In Game 5, down three games to one and trailing by a point in the clutch, it fell to him to score through weariness – to rest a moment, steady his breath, and stick a pair of free throws.
"You could see right there, he was basically saying, 'We almost got this,'" Smith said. "'We got this. Keep pushing.'"
Never in a century has there been a year like 2020, when the focus of life for many of us became the safety of our own homes. Distance and sickness made us feel the hardest, heaviest things: loneliness, anxiousness, anguish, despair. Last words were exchanged over FaceTime. People grieved 1.6 million COVID-19 deaths worldwide. Police shot Breonna Taylor in her home, kneeled on George Floyd's neck, attacked protesters in American streets, shot Jacob Blake in the back. It provoked a chain reaction of protests in cities big and small.
The spring and early summer gave us so much to process. All the while, the daily entertainment of pro sports vanished and then resumed, in sealed hubs and at empty stadiums, trauma coexisting with triviality, and the games served different functions for different people: moneymaker, reprieve from stress, amplifier of cries for change.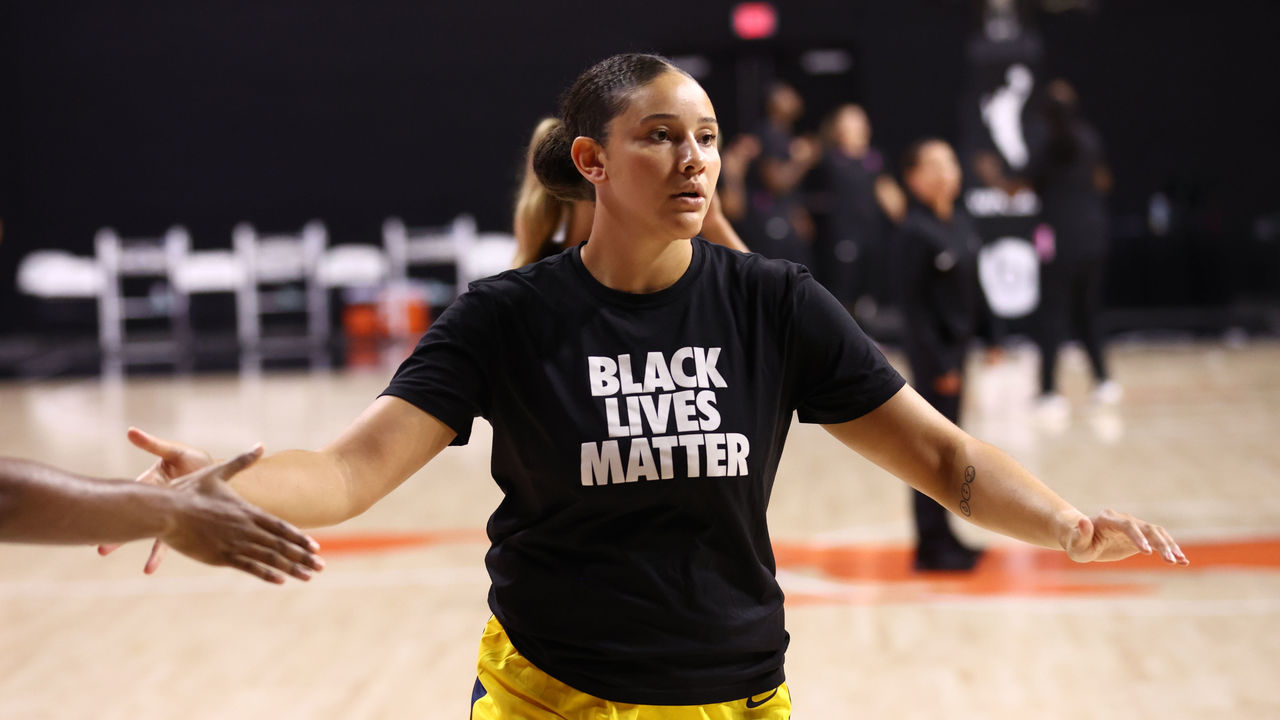 How do we tie together the threads of sports' pandemic seasons? Why did bubbles keep out the coronavirus, why was Heat Culture lauded, and why did Los Angeles and Tampa Bay stockpile championships? One explanation is resilience, which every athlete, team, and league that returned to play invariably had to muster.
Take the Lakers, who were caught in China last fall during the Daryl Morey-Hong Kong democracy flap, who mourned the passing of Kobe Bryant in January, and emerged from the three-month sequester in Florida to cap all this tumult with a title. Take the thousands of athletes, team staff, and league personnel who sacrificed family time and freedom of movement to salvage seasons and make bubbled competition safe.
Take it from Steve Mayer, the NHL executive who oversaw the creation of his league's secure zones in Toronto and Edmonton: "If you're ever going to be resilient, man, this is the year to do it."
In Game 5, before Smith and a rapt TV audience, Butler looked like resilience personified: the winded, wincing embodiment of what it took to withstand a challenge. After Morris bodied him, Butler finally rose from his elbows and hit his allotted foul shots. At the other end, Anthony Davis scored off a rebound to reclaim the lead for L.A. Ali jabbed; Frazier had a hook in return. Butler drove the lane again, drew contact at the hoop again, and strode to the line to sink two more free throws, finalizing the 35-point triple-double that cemented Miami's win.
Ryan Hamilton, the mental performance coach for the Tampa Bay Lightning, spent 65 days in the bubble this summer with the eventual NHL champions. Life there was straightforward, he said. There were no errands to run, meals to prep, or flights to catch for the next leg of a road trip.
With those perks came novel stressors and demands. Players shouldered the pressure of chasing the Stanley Cup without their usual coping mechanisms. Hamilton missed his daughter's birthday, and by a couple of months at that. Walled in, no one could unplug or distance themselves from the job at hand, he said: "It was constantly being in a situation of constraint, and a situation of always being turned on."
To Hamilton, resilience isn't a trait that people either have or don't, but a verb accessible to the masses: a choice to act, an adaptation to be made in the midst of some stressful event. In hockey, squandering a third-period lead is an evergreen example. Dealing with seclusion from family and the outside world was a wrinkle exclusive to this year. In either case, the resilient response is the same.
"It's not that when adversity strikes, you don't get knocked on your backside occasionally," Hamilton said. "It's recovering quickly, and then ultimately it's sticking to goals and values and your identity."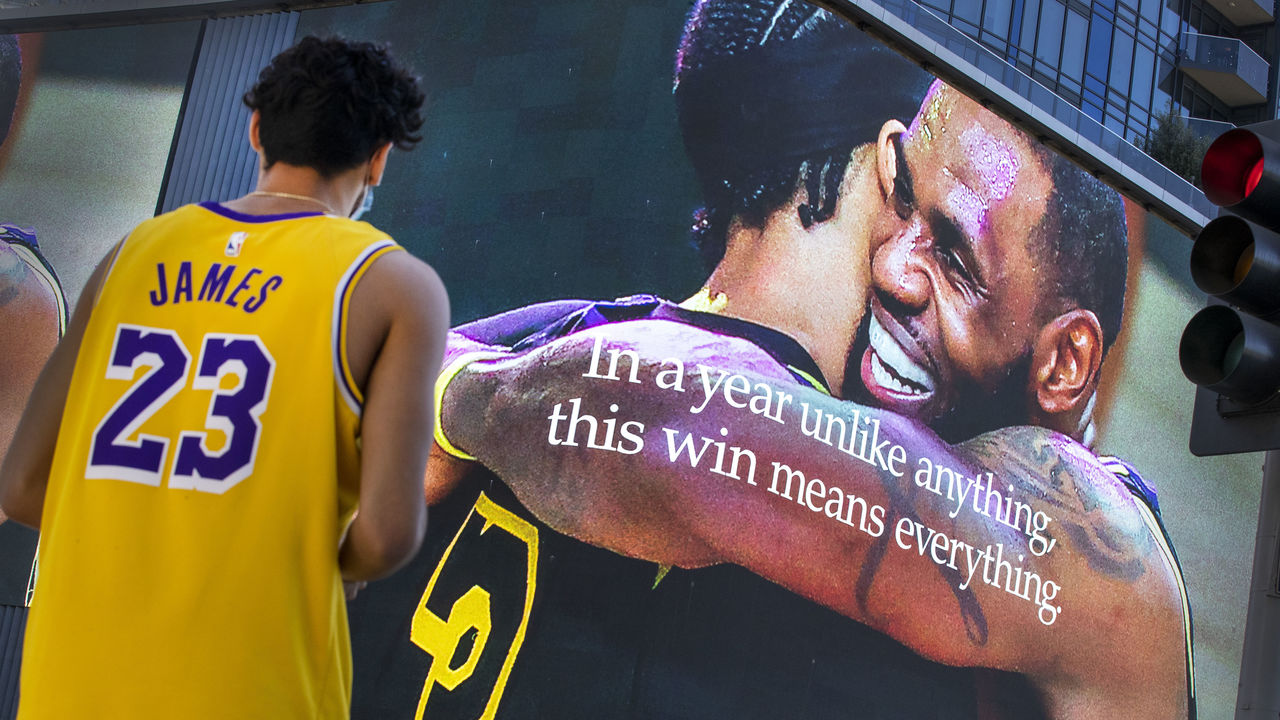 Resilience alone is rarely enough to win games. Our pandemic-era champs – the Lightning, Lakers, Los Angeles Dodgers, the WNBA's Seattle Storm – probably were their respective league's most talented teams. But across the board, in environments that required creative thinking and resolve to organize, their breakthroughs and other, subtler success stories exemplified the power of sticktoitiveness: of teammates playing for each other, not being cowed by setbacks, trusting in their stars and schemes, and trusting, ultimately, that this approach would pay off when it mattered.
"Throughout the playoffs, we lost the first game of this series, first game of that series. (Game 5 against Miami), we don't think we should have lost," Caruso said, reminiscing recently about the Lakers' title run.
"The whole bubble scenario was being resilient, being different, being outside of your element. We had veteran guys on our team who just kept everybody in place. I think the chemistry of our team really kept us tight-knit and singularly focused on what we needed to do."
In the NBA bubble, resilience wasn't solely the province of the Lakers and Heat. Buoyed by four 40-point games from Jamal Murray, the Denver Nuggets became the first team to wipe out multiple 3-1 series deficits. The Toronto Raptors' offense sputtered, but they defended well enough in the second round to alarm the Boston Celtics until the bitter end of Game 7. The Portland Trail Blazers arrived at Disney 3 1/2 games out of the playoffs, and Damian Lillard took it upon himself – he scored 42, 45, 51, and 61 points in the seeding stage – to erase that gap.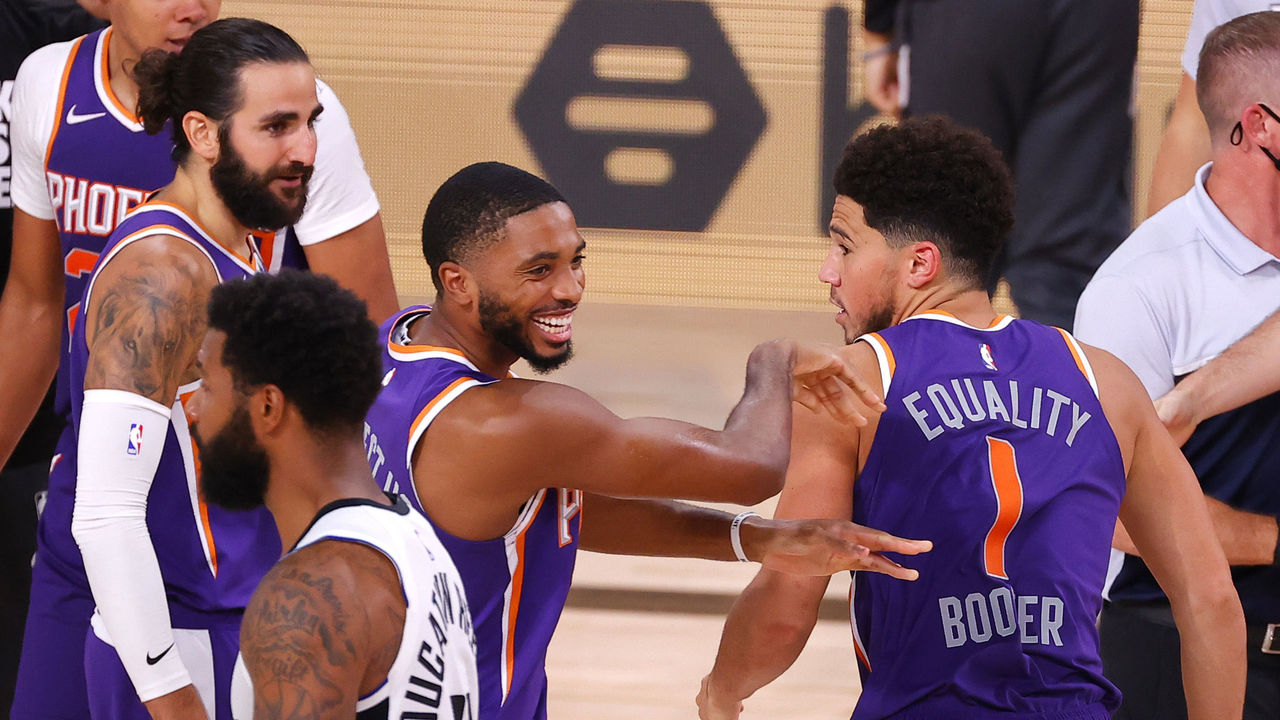 Then there were the Phoenix Suns, the bubble format's unlikeliest beneficiary. Needing to win out to avoid elimination, the Suns went 8-0, barely missing the Western Conference play-in game but brightening their outlook for the future.
"We couldn't control our fate. To at least have a shot, we had to win all eight," Phoenix swingman Mikal Bridges said. "Obviously, we didn't make it, but it just showed that when our backs are against the wall, and we can't lose and we need to win, how mentally tough we were for that."
In hockey, pluck powered the teams that stuck in the bubble the longest. The Lightning won a league-high six overtime games, including a 5OT epic over the Columbus Blue Jackets, the club that swept them from the first round of the 2019 postseason. They surged to the title without their captain, Steven Stamkos, who was injured all playoffs except for a magical five-shift cameo in Game 3 of the final. The Lightning triumphed because they beat the Dallas Stars, who endured their own injury issues yet prevailed five times in OT – twice in series clinchers – and overcame deficits in nine of their 15 playoff wins.
"We're banged up, and maybe it's not the most ideal situation in the bubble, but we're going to play for each other," Stars defenseman Jamie Oleksiak said, characterizing his team's mentality. "All the work we put in during the season, the offseason, we're going to make sure it pays dividends here."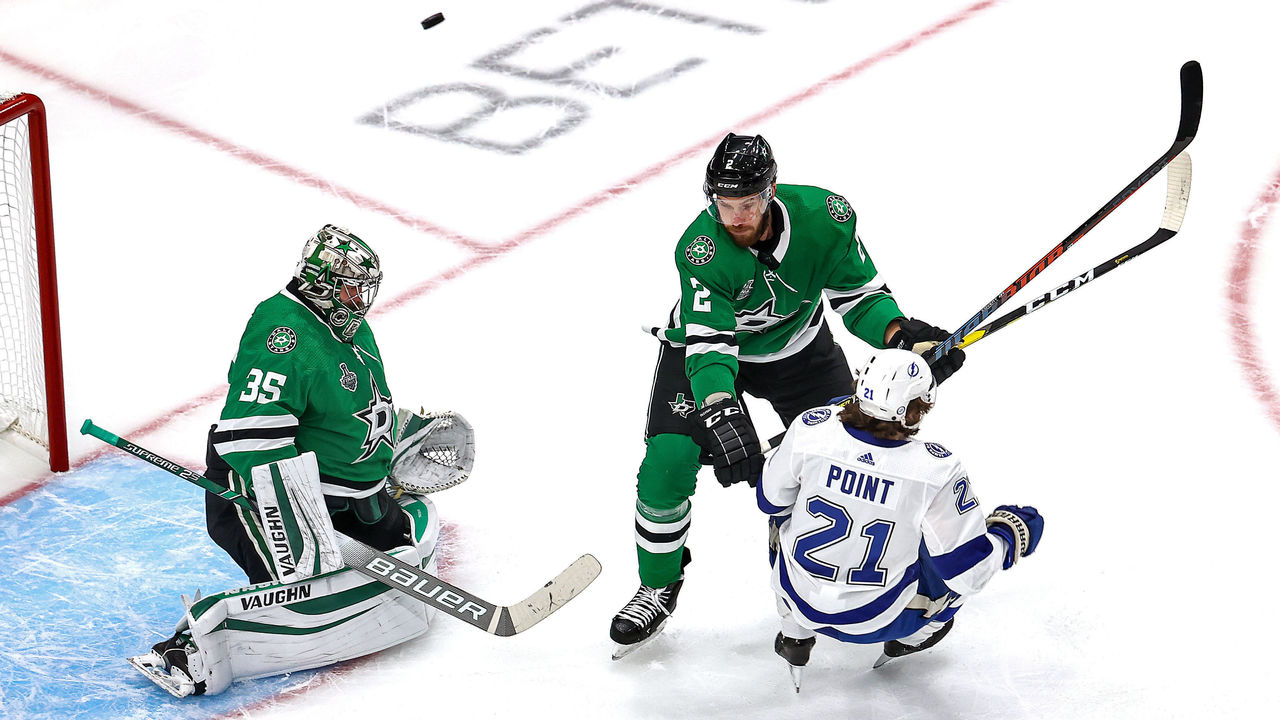 In baseball, on-field mettle helped the Dodgers and Tampa Bay Rays reach the World Series. Think of Tampa nearly collapsing in the ALCS and then stonewalling the Houston Astros in Game 7. Think of Cody Bellinger homering to atone for his down season and clinch an NLCS comeback. Think, too, of the teams that adapted on the fly to 2020's peculiarities. Playing as many as 11 doubleheaders, the St. Louis Cardinals and Miami Marlins made the expanded playoffs despite COVID-19 outbreaks that upended their schedules.
From Buffalo, so did the Toronto Blue Jays. Barred from hosting opponents in Canada, the Jays had to play their first 13 games on the road before settling into a permanent home – the franchise's Triple-A grounds – almost three weeks into the season.
"We could have thrown in the towel and just said, 'Hey, the cards are against us. Nothing's going to go our way.' But none of us really did," said Blue Jays pitcher Ryan Borucki, whose team went 17-9 at Buffalo's Sahlen Field upon getting to unpack their suitcases.
"We (adopted the mindset that) as much as it stinks to be in Buffalo, if we accept it and go through it, having these other teams that have these beautiful, state-of-the-art facilities – making them come down to our level and play against us, we felt like that was a little bit of home-field advantage."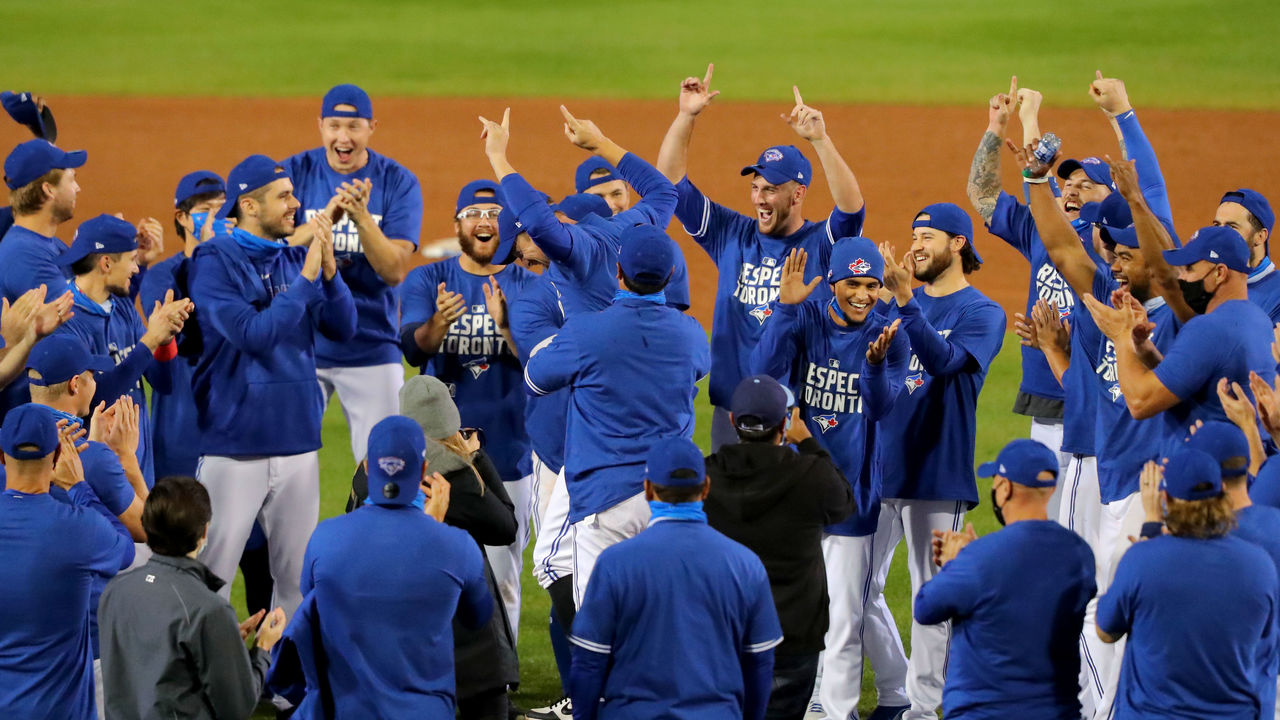 Starting in the fall, resilience was to be found in football, too. Scheduling turmoil because of other teams' virus outbreaks didn't stop the Pittsburgh Steelers from opening the year 11-0. The quarterback who finally topped them, Washington's Alex Smith, is a starter again two seasons after he nearly lost his right leg. In the NCAA, as some traditional powers faltered, unbeaten Coastal Carolina and Buffalo, like one-loss Louisiana and Liberty, embraced chaos and cracked the national top 25 for the first time.
When COVID-19 issues sidelined every Vanderbilt kicker in November, Sarah Fuller, the senior goalkeeper from the Commodores soccer team, seized the chance to become the first woman to play in a Power 5 game, revealing a career's worth of resilience to a national audience. Serious foot and disc injuries benched Fuller for much of her time at Vanderbilt, but six days before the football opportunity arrived, Vandy won the SEC soccer title with her in goal.
"She was the one who got chosen. She was the right person. Technically, it matched up well. The right personality to handle all the (attention) that's come with it," said Darren Ambrose, Vanderbilt's women's soccer coach. "But there are so many other reasons that she could have not been standing on that field. She could have walked away. She could have quit when she had the major back injury that kept her out for about a year and a half. She could have stopped."
The initiative and courage of women's leagues were central to the story of 2020. Before the NBA and NHL came back this summer, the National Women's Soccer League's month-long hub tournament returned zero positive cases, proving on a smaller scale that bubbles work. By scrapping its travel schedule and hustling to stage the Challenge Cup in Utah in June and July, the NWSL boosted its profile – TV viewership on CBS increased by 493% from 2019 – and enabled the Houston Dash's surprising title run. After allowing the most goals across four preliminary matches, the Dash didn't concede once from the quarterfinal onward.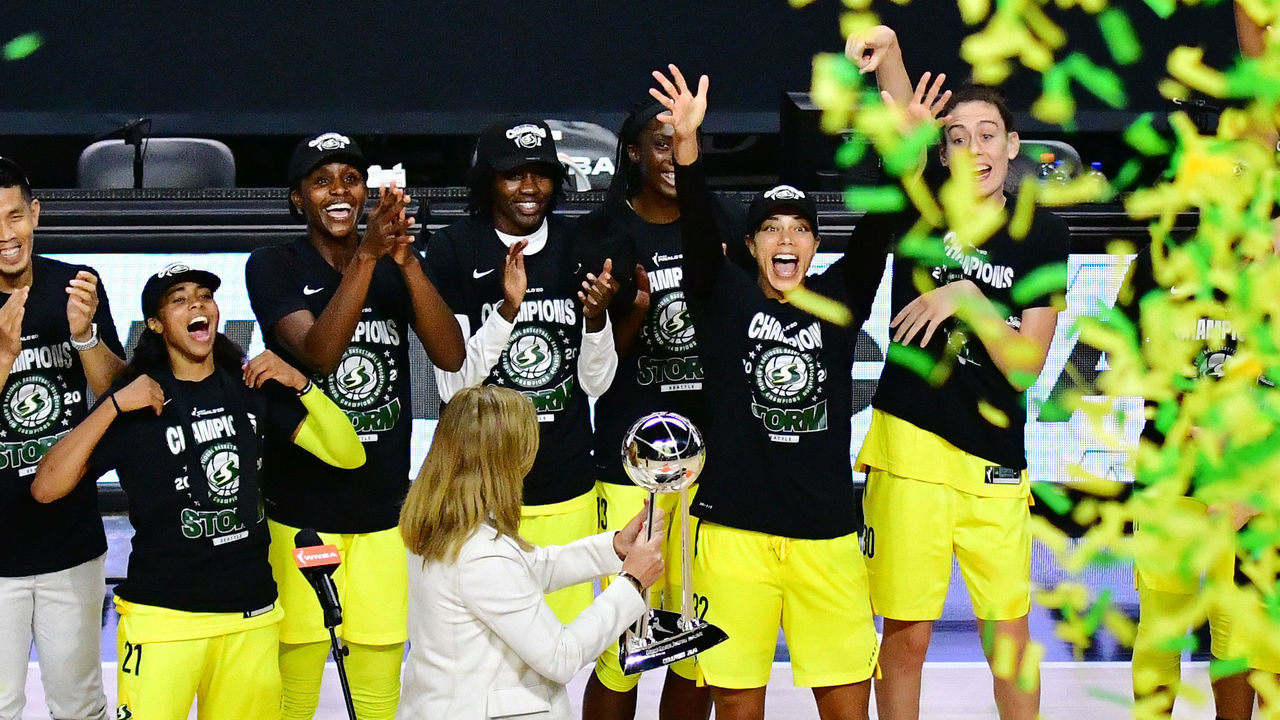 Some NWSL players brought their kids to Utah, juggling training with childcare and evincing the added load that the women of the WNBA also bore this past season. Over three months inside their own Florida bubble, the WNBA held a 22-game regular season and crowned powerhouse Seattle as its champion. Without head coach Dan Hughes, who stayed home due to his brush with cancer last year, the Storm followed the lead of stars who'd missed all of 2019 rehabbing surgeries: Finals MVP Breanna Stewart and Sue Bird, the future Hall of Fame point guard who turned 40 the week after clinching the title.
All season, WNBAers wore Breonna Taylor's name on their jerseys, an idea advanced by Las Vegas Aces forward Angel McCoughtry. In August, they sat out of play for a couple of days to protest the police shooting of Jacob Blake. Black Lives Matter warmup shirts were an omnipresent sight in the bubble. Players missed their families, and they tried to decompress at the pool next to opponents and referees. On top of those rigors, most of them were still Black women living in America, grappling daily with what Natalie Achonwa calls the "reality that my life might not be valued as much, or seen as important."
Overwhelmed at points by the weight of it all, different diversions steadied Achonwa, an Indiana Fever forward and member of the WNBPA's executive committee. She baked desserts for her team. She FaceTimed her boyfriend for date nights during which they'd order similar food. She sought out "any moment to myself that I could to take a breath." On the first day of the racial justice sit-outs in August, the league's 144 players met in a hotel conference room to decide how to act, and their togetherness strengthened and energized her, one more prompt to keep digging deep.
"Being in the bubble, in moments of isolation and moments of not having that release, can really eat at you," Achonwa said. "I just had to continue to remind myself that it's bigger than this moment. It's bigger than the bubble. It's bigger than me. That would be my daily motivation."
To remember how sports looked in 2020 will be to picture a patchwork of defining scenes. Players marched shoulder to shoulder, kneeled arm in arm, competed in front of cardboard cutouts and heads that beamed from screens. In late September, unmasked fans drank from the Stanley Cup in Tampa. In late October, Justin Turner returned to the field while infected to revel in the Dodgers' World Series win. In late November, practice-squad receiver Kendall Hinton took snaps at quarterback for the Denver Broncos, because in the NFL, when COVID-19 forces an entire QB group into quarantine, the game must go on.
Safety wasn't always the priority that prevailed, but when the games continued in bubbles, at least, nobody got sick. League events staffers were the backbone of these operations. Hundreds of them resided on scene for months, tasked with facilitating the unprecedented on deadline.
Mayer, the NHL's bubble boss and chief content officer, woke up in Edmonton in mid-July, fewer than two weeks before teams arrived, to the sight of a dilemma: the busy block between his hotel and the arena would have to be shut to the public to assure safe passage into the hub. League employees got the city to erect fences, and once inside, they devised a 12-line testing site that swabbed players and other personnel for COVID-19 without wasting their time. This was the sort of solution, Mayer said, that wound up convincing wary dwellers that bubbles had merit.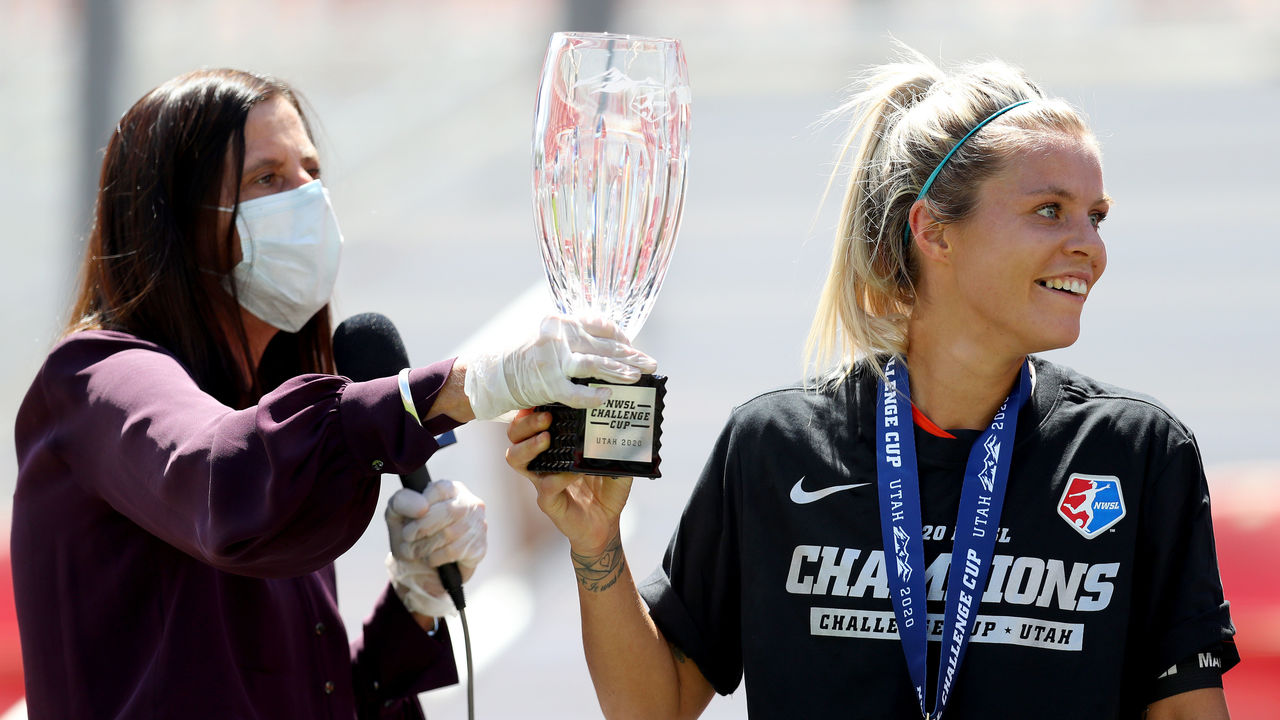 Lisa Baird, the first-year commissioner of the NWSL, started in her role on March 10, the day before Rudy Gobert's positive test shut down the NBA season and, in succession, all of sports. Her league's path into the bubble was fraught: a coronavirus outbreak forced one squad, the Orlando Pride, to withdraw right before they were to travel to Utah. Baird's staff rejigged the schedule, and on site, their medical protocols held. The tournament finalists, Houston and the Chicago Red Stars, got to contest the full slate of seven matches at altitude.
"The thing that really touched me the most was how incredibly professional the players were," Baird said. "To do a group-round, knockout tournament that early in the season, it just took so much grit."
Across sports, the protagonists of 2020 will carry forward their own defining memories. Early in the Lakers' title run, Rajon Rondo reminded Caruso he'd won an NBA ring when he was young, and Caruso felt imbued with the confidence to play freely. When the Blue Jays qualified for the playoffs in Buffalo, Borucki hugged Danny Jansen and Cavan Biggio, teammates with whom he shared a two-bedroom apartment in Single-A ball. In 2017, Columbus Crew supporters mobilized to stop the club from relocating, and last weekend, they got to see the Crew win the MLS Cup at home.
Patrick Maroon, a back-to-back NHL champion who joined the Lightning in 2019-20, remembers the relief his weary teammates felt after Brayden Point scored on Columbus in the fifth overtime. Their persistence had been rewarded – "The guys just kept sticking with it, staying in the structure," Maroon said – and now the group was assured that they'd gotten over last year's sweep.
"It was like a big brick was lifted off our shoulders," Maroon said.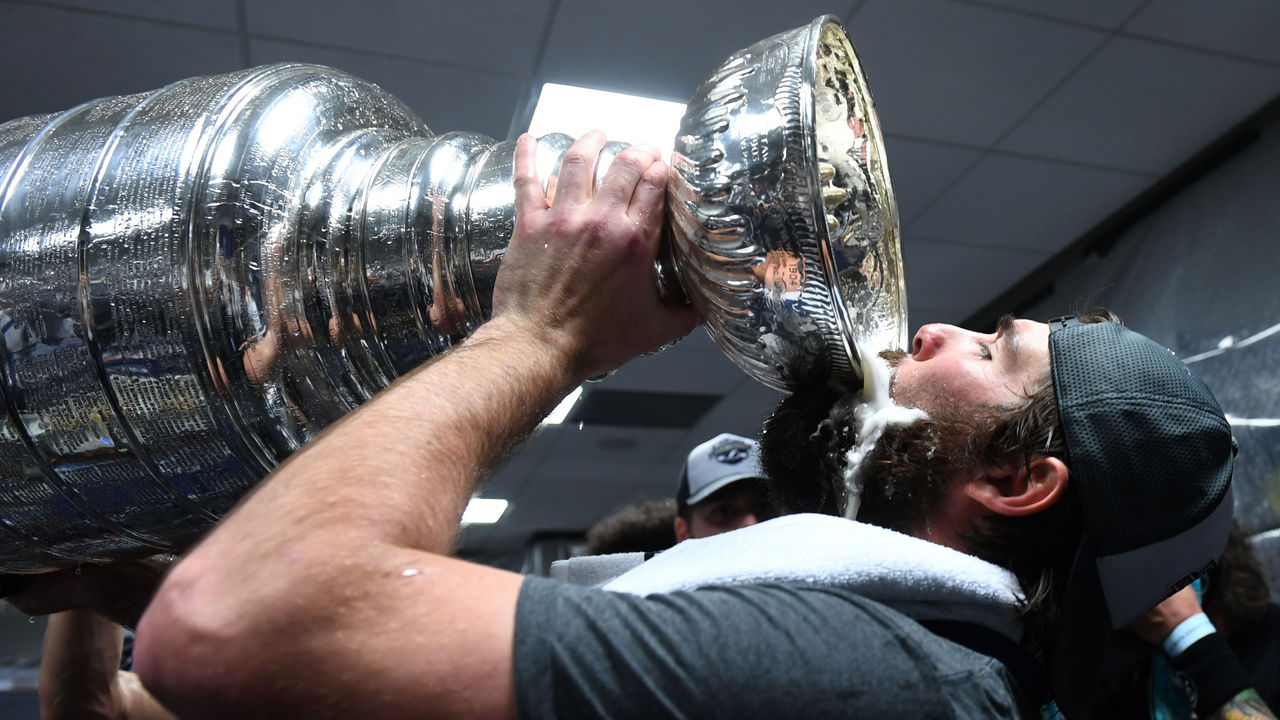 Like Achonwa musing about video calls and player solidarity, others remember small blessings that eased the strain. During his months in the NHL bubble, Oleksiak, Maroon's opponent in the final, discovered solace in getting to leave the hotel to play games. Consider it a testament to one of the takeaways from Hamilton, the Lightning's mental performance coach. In sports as in life, when times are trying and stress is chronic, there's value in finding things for which to be grateful, he said, "however fleeting" they may be.
The longer a player stayed in the bubble, of course, the longer their season had purpose. Whenever an NHL team came within a loss of being eliminated, officials had to sit with Mayer to plan the logistics of how they'd depart. Teams indulged the hypothetical in the name of safety, but usually, they ended these meetings professing confidence: They weren't going to lose their next game.
"I can't tell you how many times we met with the same team over and over and over again," Mayer said.
So it is that we return to Jimmy Butler gasping for air in Game 5 of The Finals, down a point late but about to deliver at the stripe. Watching at school in Michigan, Mike Smith thought about those hiatus runs, all the miles he and Butler clocked on trembling legs as the NBA paused, and he thought about each little contest that had animated their downtime together. Dominoes. Uno. Paddle tennis. Arcing crumpled paper into the garbage.
Butler yearned to dominate those time-fillers. The same propellant was fueling him against LeBron.
"I think that's where his resilience comes from," Smith said. "Wanting to be the best."
Nick Faris is a features writer at theScore.