The Golden State Warriors are vying for a fourth NBA championship in eight years, but the team has also made headlines off the court during the Finals, and not just because of Draymond Green's podcast.
Within a feature on the 2020 trade that brought Andrew Wiggins to the Bay, ESPN's Zach Lowe reported that "rivals are already grumbling about Golden State's competitive spending advantage."
Between paying out players' salaries and luxury-tax payments, the Warriors are spending an NBA-record $346 million this season. That figure should only increase in the coming years, as rising star Jordan Poole is extension-eligible this summer, while defensive guard Gary Payton II and underrated starting center Kevon Looney are set for 2022 free agency. In addition, Stephen Curry, Draymond Green, and Klay Thompson are all under contract through at least 2024, while Wiggins is set to earn more than $33.6 million next season.
The NBA's tax penalties increase per dollar spent the further a team blows past the threshold, with additional taxes for those deemed repeat offenders – clubs that spend into the tax in three of four seasons. With the Warriors set to once again soar past the 2022-23 threshold and join the Nets and Clippers as repeat offenders next season, the team's total bill on player expenditures could close in on half a billion dollars.
While rivals around the league find those figures worth grumbling over, Warriors president and general manager Bob Myers sees things differently.
"You should be allowed to spend on your own players," Myers said during a recent appearance on 95.7 The Game. "We drafted a lot of these guys. We developed them. It's not like we went out and signed all these guys as free agents and built some team that way. (Former Warriors GM) Larry Riley's the guy that drafted Curry, I was here when we drafted Klay, we drafted Draymond, we drafted Poole, we traded for Wiggins. Nobody wanted Wiggins. Nobody was saying anything then."
Myers continued, "Everybody's got (an) equal playing field in the draft. Everybody drafts, usually, unless you trade your picks. It's an opportunity where it's not about big, small markets – any of that. It's about how well you do with that and then it's about development."
Though his view is obviously colored by blue and yellow lenses, Myers has a point. Even the team's acquisition of Kevin Durant in 2016 stemmed from the fact Golden State had built a team and culture worth Durant's time (with an assist from the good fortune that came with having Curry on a team-friendly contract signed before he became a full-fledged superstar).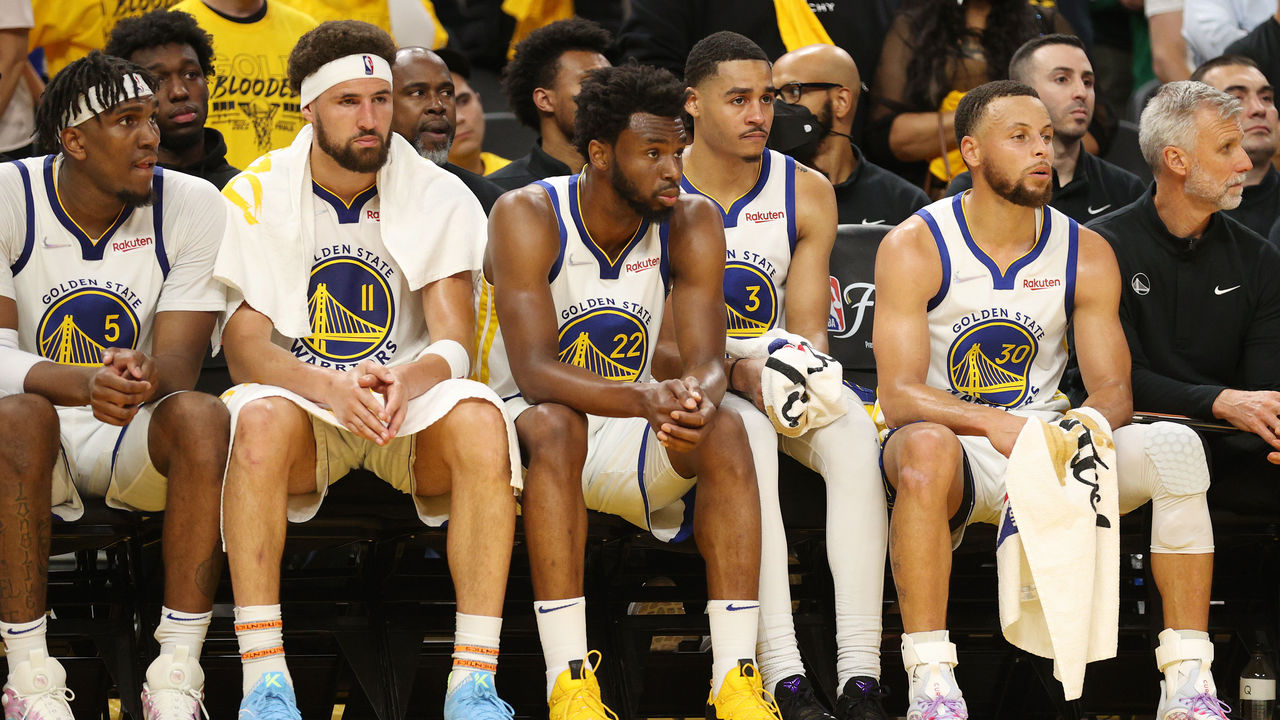 If the Warriors have a competitive spending advantage, it's because they've run their organization better than rival teams around the Association have, and because those rivals are less willing to spend, not because they're incapable of doing so.
For all the talk of superteams and player empowerment, the NBA actually rewards teams for finding and developing homegrown talent more than other pro sports leagues around North America do. That's the beauty within the complexities of the NBA's salary cap. In contrast to hard caps in the NFL and NHL, where front offices must break up well-built teams when homegrown talent becomes too pricey, the NBA's soft cap allows clubs to spend beyond the cap when retaining their own players.
As long as those teams have the stomach to do it.
Joe Lacob's Warriors have proved they have that intestinal fortitude. Golden State's truly willing to win at all costs, and it can't simply be chalked up to market size or revenue advantages.
It's true that the size of a team's market can impact local television rights deals, ticket revenues, and advertising sponsorships, among other revenue streams, but all that doesn't necessarily equate to a competitive advantage in pro sports the way it would in a standard business setting. At least it shouldn't.
If an NBA owner views his franchise strictly as a business that should yield a yearly profit, then sure, spending based on what a team can realistically earn in a given market makes sense. But that ignores the fact sports leagues have a revenue-sharing model, which, in the case of the NBA, sees non-tax-paying clubs financially supported by the taxpayers. That line of thought also ignores the obvious revenue streams associated with building a team good enough to play deep into the playoffs.
In addition, the realities of market-related revenue ceilings shouldn't matter in a league contested by a plethora of billionaires for whom sports teams are merely toys.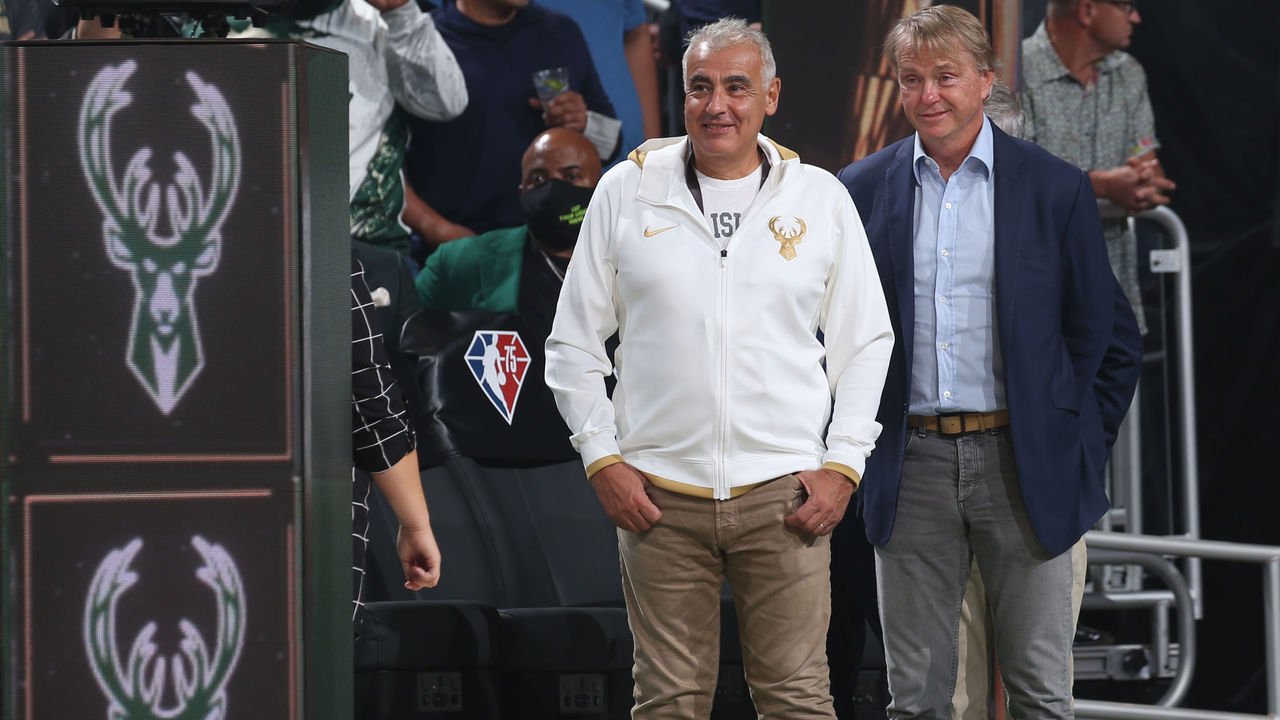 Can there be such a thing as "small-market problems" in a league where the smallest-market franchises are owned by people worth $15.4 billion and $3.8 billion, respectively?
The Milwaukee Bucks play in the league's fourth-smallest market (and the smallest in the Eastern Conference), but the team's three primary owners have a combined net worth of $8 billion. Letting P.J. Tucker walk as a 2021 free agent due to tax concerns, rather than keeping a championship roster together, is evidence of a small-market mentality, not a small-market disadvantage. The same goes for the Denver Nuggets, whose willingness to spend is an open question around the league despite the fact the team is owned by a family worth tens of billions, with their hands in the reigning Super Bowl champions, an English Premier League institution, and Walmart.
If it's rival general managers grumbling about Myers' spending power, they should take it up with their stingy owners, or simply scout, draft, and develop better until they build a team worth keeping together at an astronomical expense.
If it's the team governors who've taken issue with the precedent set by the Warriors, then perhaps they should look into selling their franchises (for astounding profits) to prospective owners who, like Lacob, might run the clubs with the sole goal of winning.
Six years ago, as the Warriors marched toward an NBA-record 73 wins (before blowing a 3-1 series lead in the Finals), Lacob once again drew the ire of rival executives by proclaiming his team to be light-years ahead of the competition.
At the time, Lacob was referencing the Warriors' roster, organizational structure, and planning, but it turns out that his real advantage in a league of magnates worth unfathomable sums of money might've simply been his willingness to actually spend his billions.
Joseph Casciaro is a senior writer for theScore.