Scottie Pippen is ready to share his take on the Chicago Bulls dynasty of the 1990s following "The Last Dance" documentary series.
Pippen announced Wednesday the release of a new memoir called "Unguarded," which he co-wrote with award-winning sports journalist Michael Arkush. The book is scheduled to be released on Nov. 16.
"I'm giving you a behind-the-scenes look at growing up in Arkansas, college days at UCA, getting drafted, takes on my teammates and coaches, the locker room, and the rings," Pippen wrote in an Instagram post. "Stories I've kept to myself for years."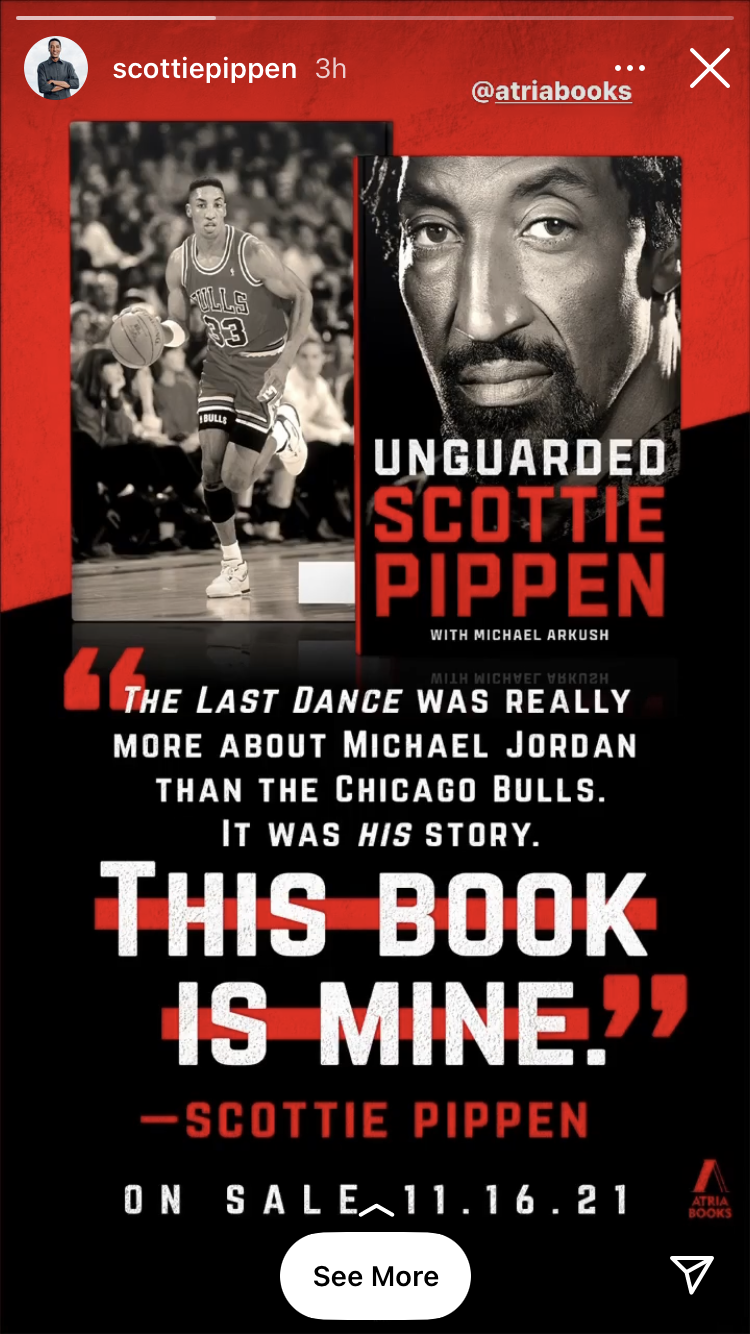 The book promises "pointed and transparent takes on Michael Jordan, Phil Jackson, and Isiah Thomas, among others" and will detail how Pippen "cringed at being labeled Jordan's sidekick."
Pippen, 55, has been open about his displeasure with his portrayal in "The Last Dance," telling The Guardian in December that he spoke to Jordan about it.
"I told him I wasn't too pleased with it," Pippen said. "He accepted it. He said, 'Hey, you're right.' That was pretty much it."