The NBA Power Rankings are selected by a panel of theScore's basketball editors.
With the offseason pretty much in the books, it's time to take stock of where each team stacks up ahead of the 2021-22 campaign.
1. Brooklyn Nets
The Nets had already put together a championship core, and they should be in the title conversation again if the club can remain healthy. Veteran guard Patty Mills will provide some much-needed scoring off the bench.
2. Milwaukee Bucks
It's unclear why the Bucks let P.J. Tucker walk after he was instrumental to their success, but the team otherwise retained most of its title-winning squad. And there's somehow still time for the 26-year-old Giannis Antetokounmpo to improve.
3. Phoenix Suns
The Suns took care of their most important piece of business, locking up Chris Paul with a four-year, $120-million deal. The club also re-signed key reserve Cameron Payne and added JaVale McGee to back up Deandre Ayton.
4. Los Angeles Lakers
The Lakers loaded up on veterans this offseason, with 2017 MVP Russell Westbrook and Carmelo Anthony headlining the team's additions. Can Los Angeles' revamped foundation around LeBron James and Anthony Davis return the franchise to title contention?
5. Utah Jazz
The Jazz kept the gang together while bringing in plus-defender Rudy Gay, and head coach Quin Snyder will hope the veteran can tighten a ship that couldn't get a stop during a playoff defeat to the Clippers.
6. Philadelphia 76ers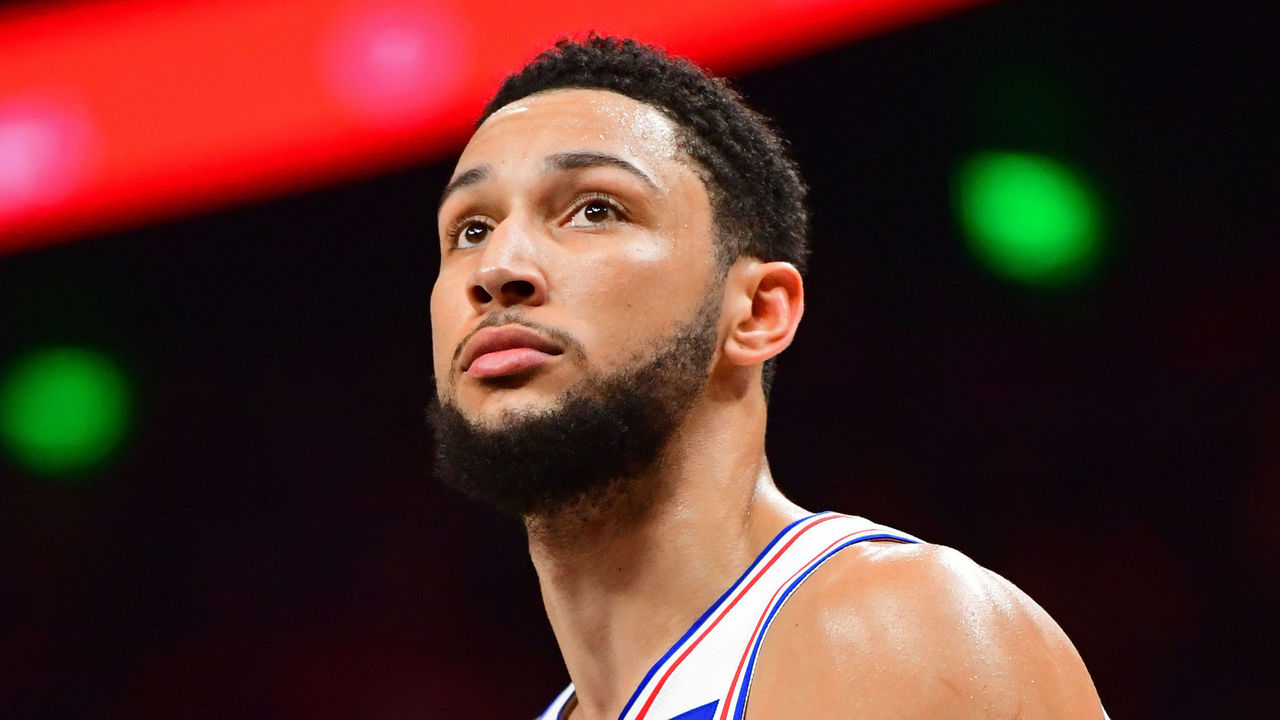 The 76ers are in a holding pattern while awaiting a potential Ben Simmons trade. They're set to start the year with virtually the same roster that boasted the fifth-best net rating last season.
7. Miami Heat
The Heat were a big winner this offseason after flipping Goran Dragic and Precious Achiuwa for Kyle Lowry. Pairing the floor general with Jimmy Butler and Bam Adebayo could be deadly on both ends.
8. Denver Nuggets
Jeff Green was lured to Denver on a low-risk deal. Otherwise, the Nuggets appear content to endure Jamal Murray's recovery while Facundo Campazzo, Monte Morris, and Austin Rivers fill in.
9. Atlanta Hawks
The Hawks brought back John Collins, and they might've struck gold in the draft. Jalen Johnson and Sharife Cooper slid further than anticipated, and both performed well during the summer league.
10. Los Angeles Clippers
The Clippers re-signed several rotation pieces, but Kawhi Leonard's return timetable is the main storyline looming large. The star forward is recovering from a partially torn ACL.
11. Golden State Warriors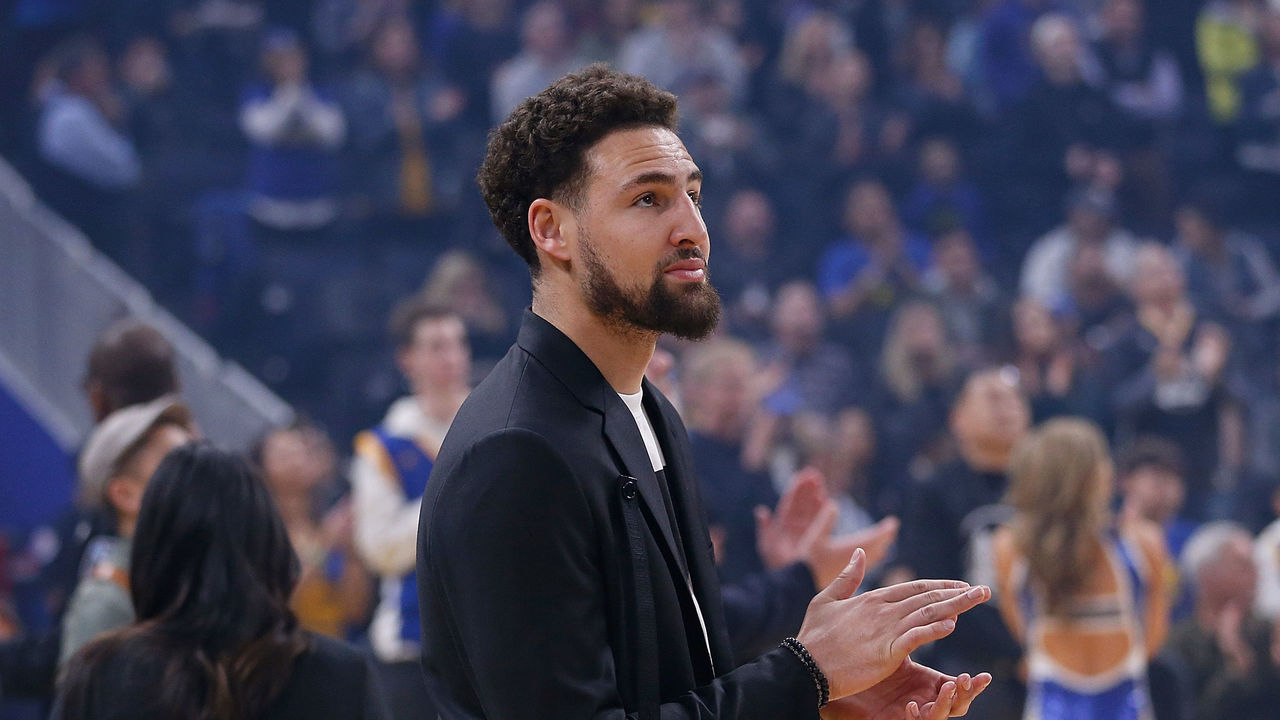 If Klay Thompson looks like his old self after returning from a torn Achilles, don't be surprised if the Warriors' young talent – namely, Jonathan Kuminga or James Wiseman – is featured in a package to acquire another star.
12. Dallas Mavericks
The Mavericks held position while keeping Tim Hardaway Jr. and Boban Marjanovic, signing Reggie Bullock and Sterling Brown, and flipping Josh Richardson for Moses Brown. Time will tell if they can get Dragic from the Raptors.
13. Boston Celtics
It's a new era for the Celtics, with Ime Udoka now coaching the team after Brad Stevens replaced Danny Ainge in the front office. Dennis Schroder was an inexpensive, low-risk pickup, but can he replace Kemba Walker?
14. New York Knicks
The Knicks are heading into the season with good vibes. After Tom Thibodeau and Julius Randle won awards following last season, New York pried Evan Fournier from the Celtics and inked a hometown star in Walker.
15. Portland Trail Blazers
How did the Trail Blazers respond to Damian Lillard's request for help? By re-signing Norm Powell, giving one-year deals to Cody Zeller, Tony Snell, and Ben McLemore, and most importantly, acquiring Larry Nance.
16. Memphis Grizzlies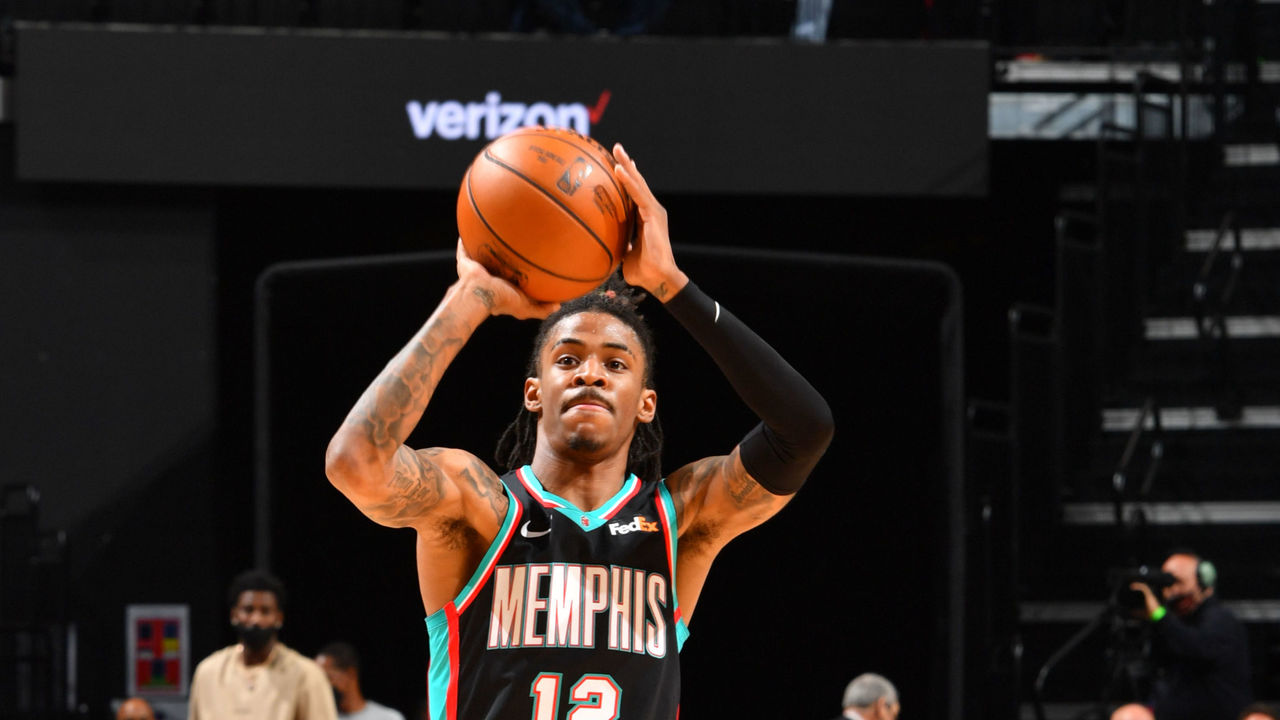 Jonas Valanciunas is out, Steven Adams is in, and the Grizzlies' defense will remain a strong point after its seventh-best league rating (110.5) in 2020-21. A young team surprised many with its 10th overall selection of Ziaire Williams.
17. Chicago Bulls
The Bulls were arguably the NBA's busiest team this offseason while dishing out big money to add DeMar DeRozan, Lonzo Ball, and Alex Caruso. But how will they fit alongside Zach LaVine and Nikola Vucevic?
18. Indiana Pacers
Another year of improvement for Domantas Sabonis and Malcolm Brogdon along with a healthy TJ Warren and Myles Turner should help the Pacers make noise in the Eastern Conference.
19. Charlotte Hornets
The Hornets traded for Mason Plumlee and drafted Kai Jones to address a major need at the five-spot. Adding Kelly Oubre should also help this young group's pursuit of a postseason berth.
20. Washington Wizards
Spencer Dinwiddie effectively replaces Westbrook for the Wizards, who also added Kentavious Caldwell-Pope, Kyle Kuzma, Montrezl Harrell, and Aaron Holiday. They also drafted sharpshooter Corey Kispert, giving Bradley Beal a well-rounded supporting cast.
21. Toronto Raptors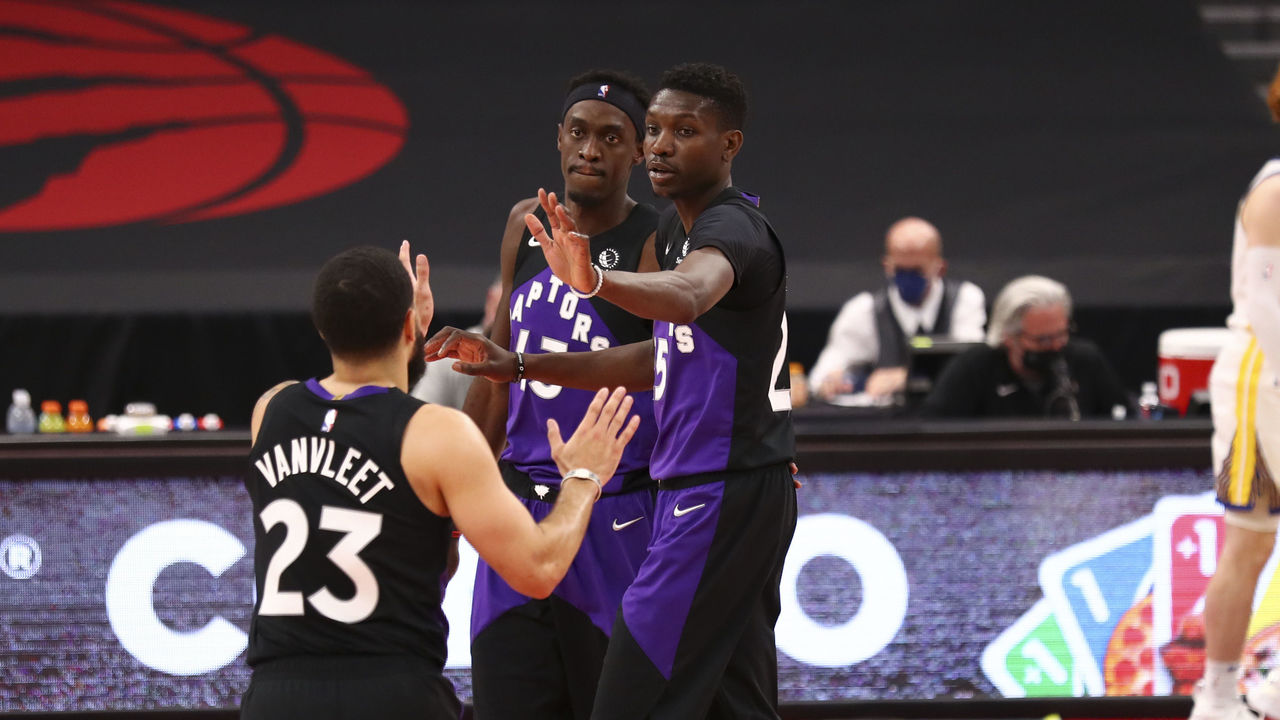 The Raptors lost Lowry, but they retained highly sought-after executive Masai Ujiri. However, fans might be most excited about the team's long-awaited return home after 600 days away from Toronto.
22. New Orleans Pelicans
Adams, Ball, and Eric Bledsoe are gone, while Devonte' Graham, Tomas Satoransky, Valanciunas, and summer league stud Trey Murphy III arrived during an offseason that does little to turn the dial.
23. San Antonio Spurs
A huge production and leadership void is left after the departures of DeRozan, Gay, Mills, and LaMarcus Aldridge. This is the first time Gregg Popovich has entered a campaign without a legitimate All-Star caliber veteran.
24. Sacramento Kings
After investing heavily in De'Aaron Fox and Tyrese Haliburton during recent drafts, the Kings tripled down by drafting another point guard in Davion Mitchell. With a ton of centers but few true wings, Luke Walton will need to get creative.
25. Minnesota Timberwolves
Is this the year Karl-Anthony Towns and D'Angelo Russell stay healthy? Injuries have limited the pair to 25 games played together, despite being teammates for over a season-and-a-half.
26. Cleveland Cavaliers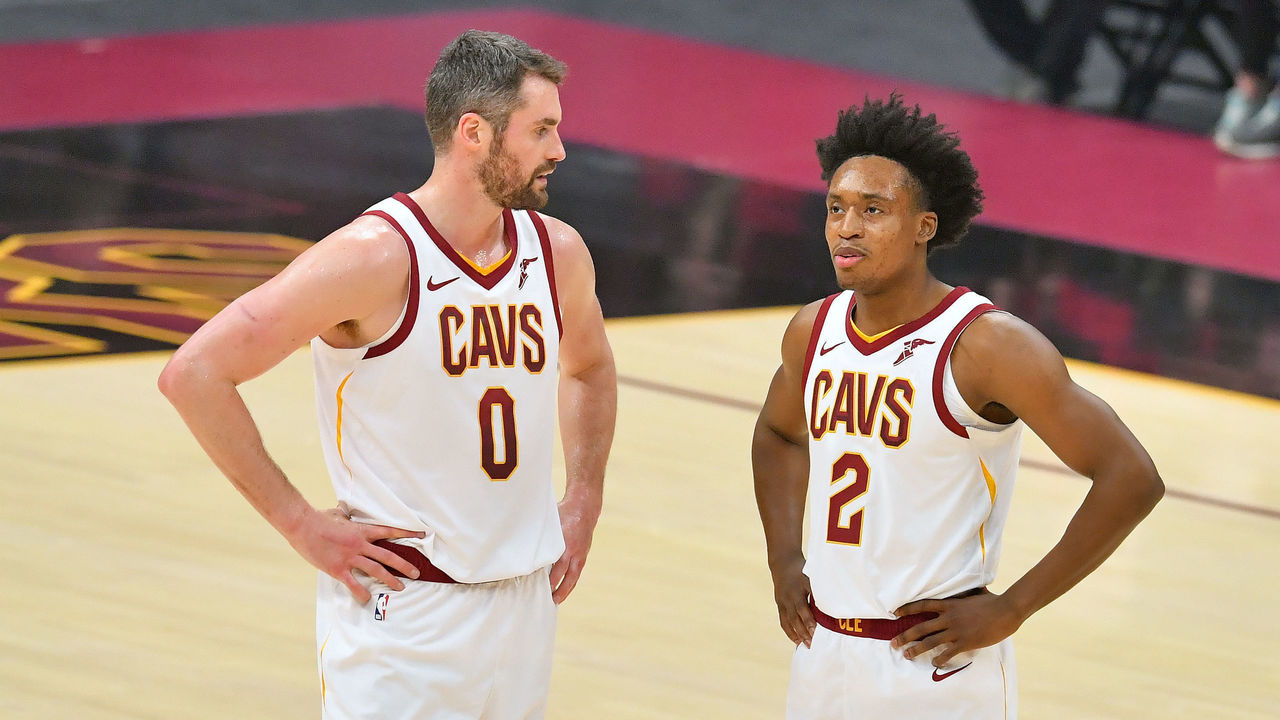 The Cavaliers' stable of youngsters is well-stocked, as Jarrett Allen, Collin Sexton, Darius Garland, Isaac Okoro, and No. 3 pick Evan Mobley are all 23 or younger. Save for Kevin Love, Taurean Prince is the team's elder statesman at just 27.
27. Detroit Pistons
Cade Cunningham is a franchise-altering talent. General manager Troy Weaver has swiftly built a young core that's ascending, and the frontcourt additions of Trey Lyles and Kelly Olynyk should complement that group.
28. Houston Rockets
Jalen Green will provide a much-needed jolt of excitement as the Rockets likely go through another rebuilding campaign. Houston's No. 2 pick this offseason will be able to score at all three levels from Day 1.
29. Orlando Magic
Jalen Suggs produced well during the summer league, averaging 15.3 points, 6.3 boards, 2.3 assists, 1.7 steals, and one block over three appearances. He just might be the star Orlando needs to turn things around.
30. Oklahoma City Thunder
It can be difficult to keep up with the Thunder's roster because of Sam Presti's propensity to acquire picks. But the important thing is their talented Canadian core of Shai Gilgeous-Alexander and Luguentz Dort remains intact.