The NBA announced all of the finalists for its 2021-22 end-of-season awards Sunday, with an expected trio of big men to contest for MVP honors.
Most Valuable Player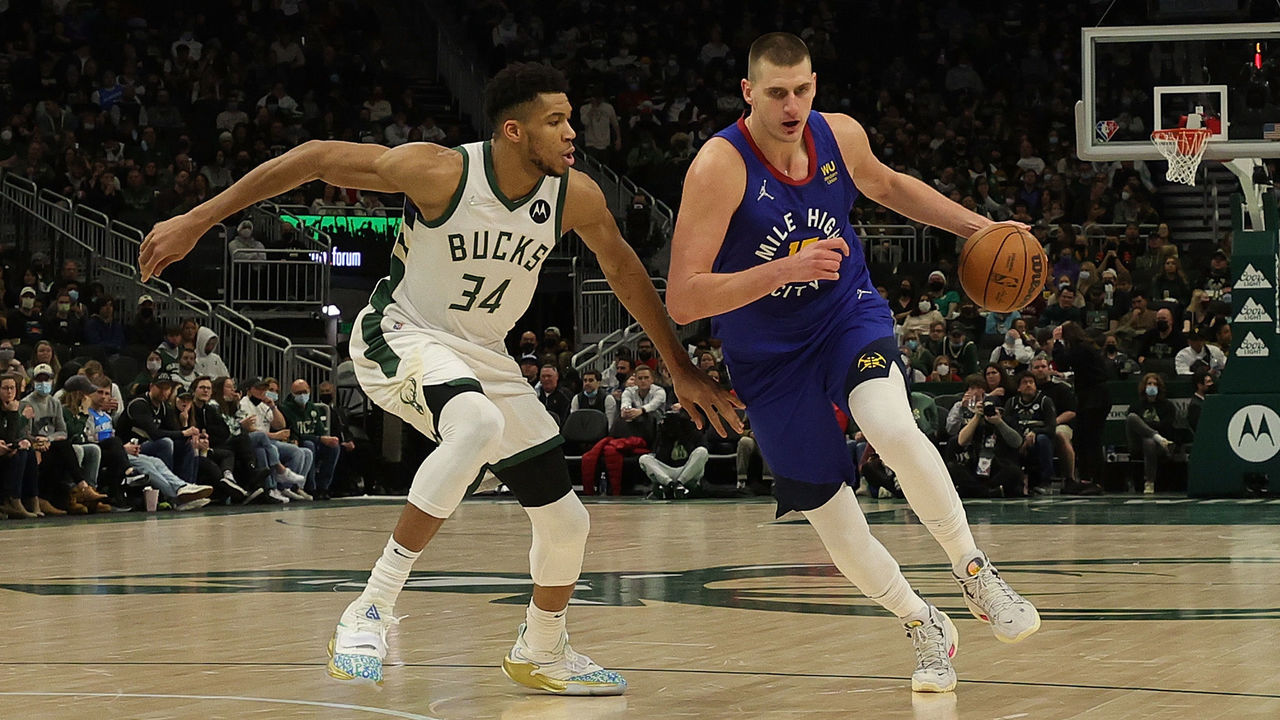 Giannis Antetokounmpo, Milwaukee Bucks
Joel Embiid, Philadelphia 76ers
Nikola Jokic, Denver Nuggets
Nuggets star center Jokic is the favorite to win a second consecutive MVP honor. However, Embiid put in a strong claim of his own, winning the scoring title by posting 30.6 points per game. Antetokounmpo, meanwhile, is chasing his third MVP in the last four years. Regardless of what happens, Sunday's finalists confirm that James Harden in 2018 will remain the last time a United States-born star won the honor.
Rookie of the Year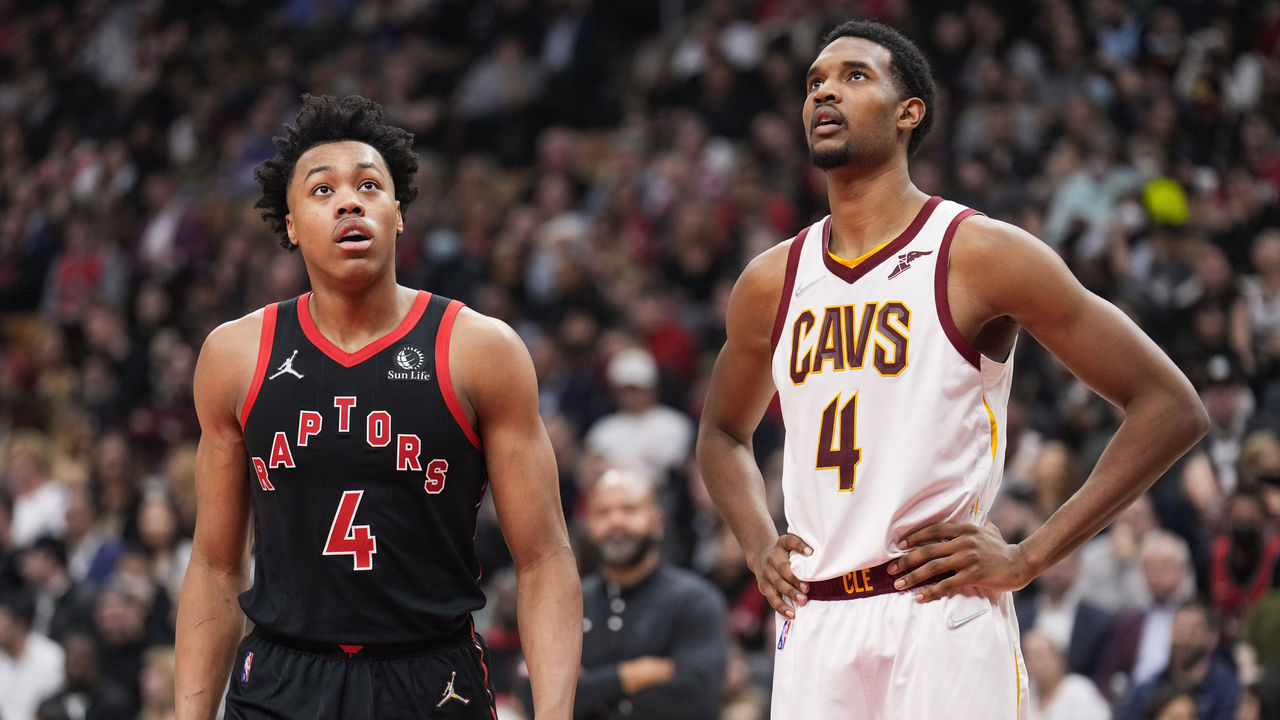 Scottie Barnes, Toronto Raptors
Evan Mobley, Cleveland Cavaliers
Cade Cunningham, Detroit Pistons
The prize for the NBA's best first-year player appears to be down to a two-man race between Barnes and Mobley. However, after a slow start to the season, Cunningham, the No. 1 overall pick in 2021, averaged 21.2 points, 6.7 assists, 5.6 rebounds, and 1.2 steals in March and April to put in his own strong bid.
Sixth Man of the Year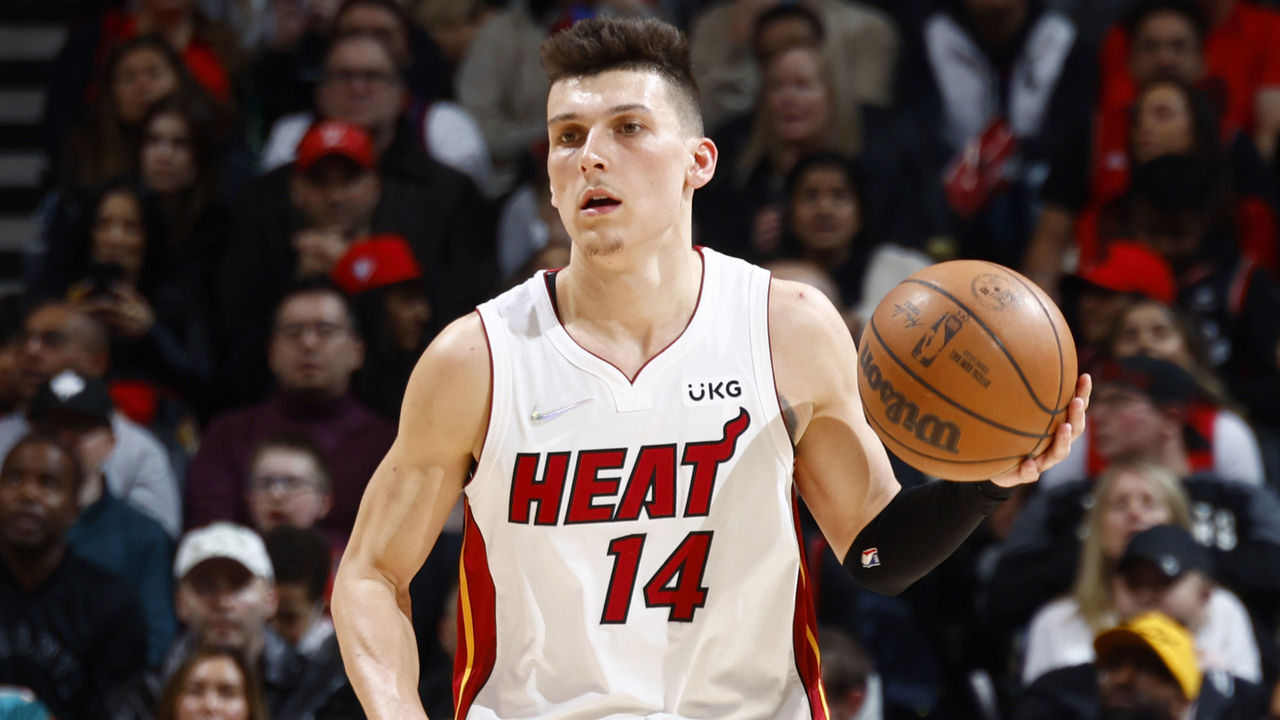 Tyler Herro, Miami Heat
Cameron Johnson, Phoenix Suns
Kevin Love, Cleveland Cavaliers
Herro is the arguable front-runner thanks to his role in leading the Heat's top-scoring bench unit. Johnson, though, is buoyed by a breakout year with the Suns, who also finished atop their conference. Meanwhile, Love found unanticipated success on a much younger Cavaliers squad as he adopted a permanent bench role in his 14th season.
Defensive Player of the Year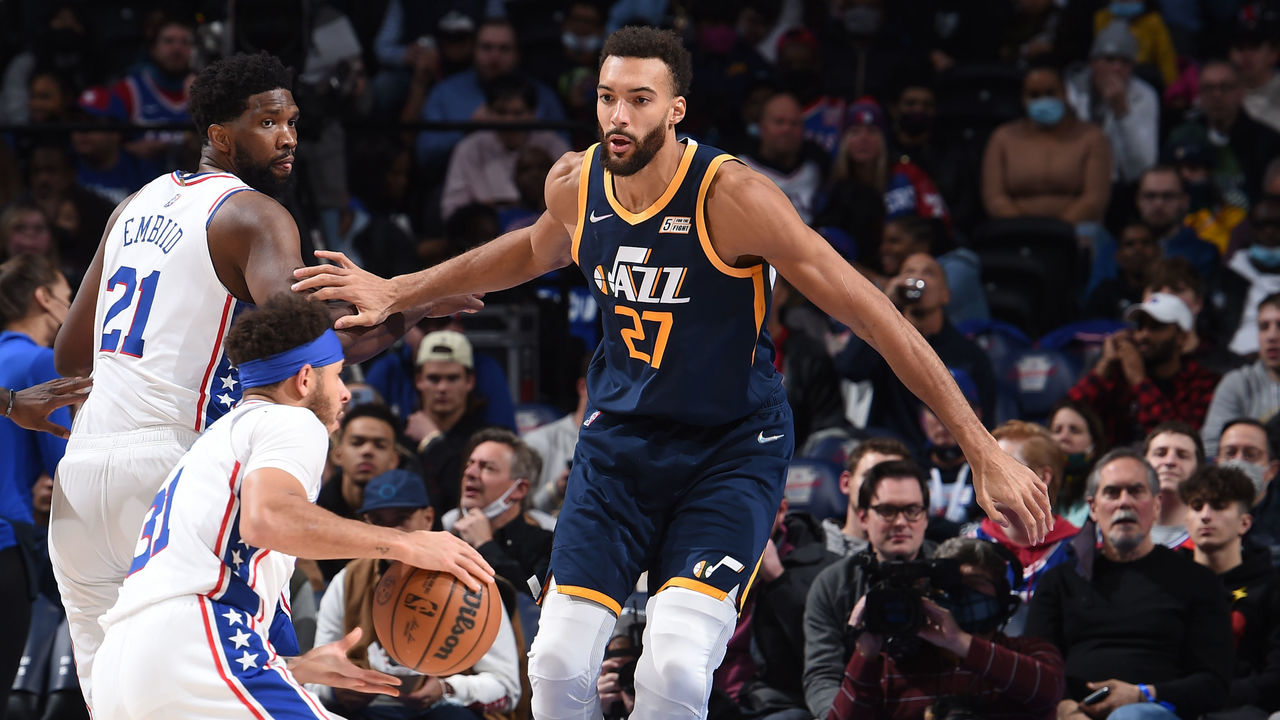 Mikal Bridges, Phoenix Suns
Rudy Gobert, Utah Jazz
Marcus Smart, Boston Celtics
Jazz star Gobert is again up for consideration as the most dominant defender, but the Frenchman isn't a lock for a fourth DPOY award in the last five seasons. The center will hope to have garnered more votes than two perimeter stoppers in Bridges and Smart who've frustrated offenses all year long.
Most Improved Player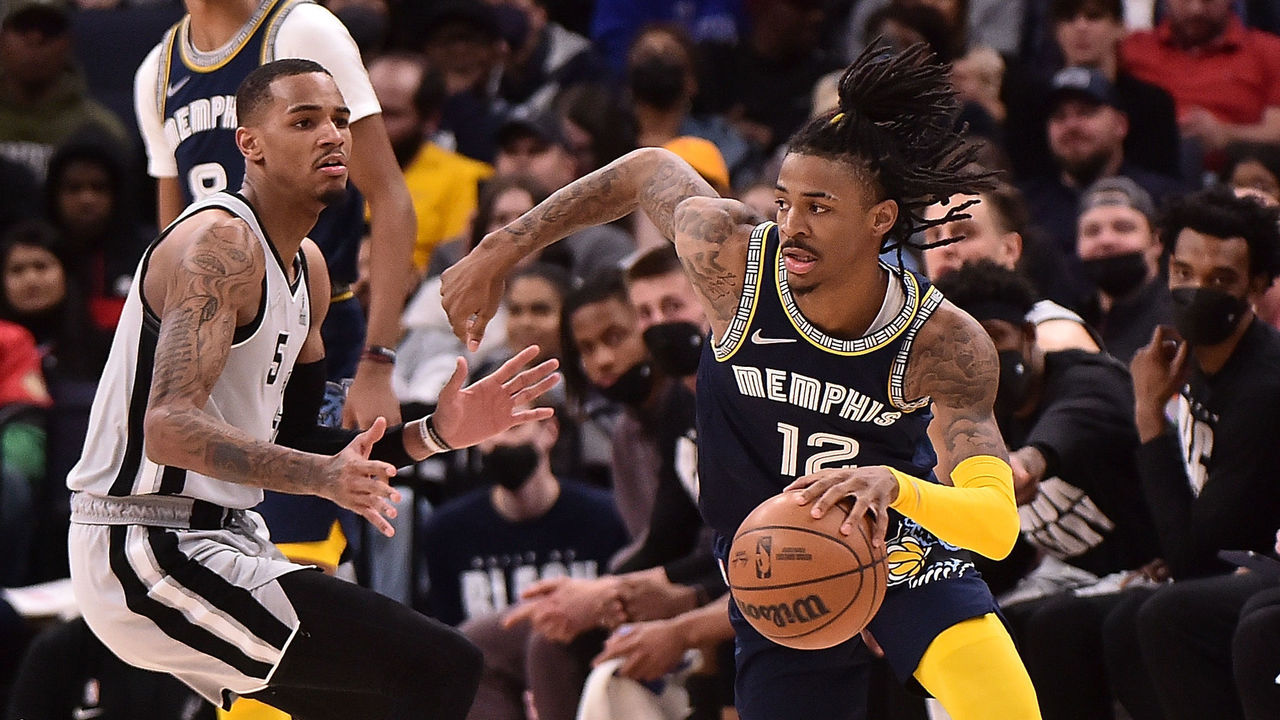 Darius Garland, Cleveland Cavaliers
Ja Morant, Memphis Grizzlies
Dejounte Murray, San Antonio Spurs
Voters clearly recognized the sizable jump taken by three starting point guards this past season. Morant's rise was perhaps the most significant, though it remains to be seen if some consider it nothing more than an expected progression for the Grizzlies star. Golden State Warriors guard Jordan Poole is a notable omission, though, from the shortlist.
Coach of the Year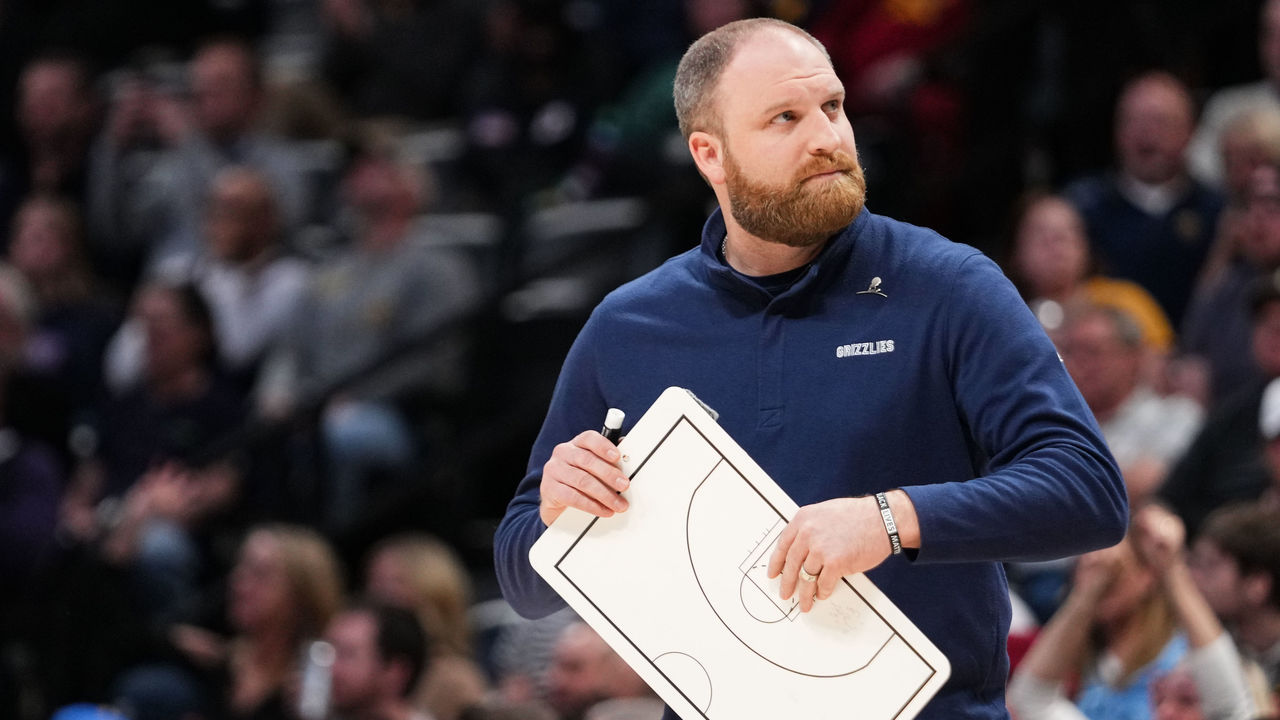 Taylor Jenkins, Memphis Grizzlies
Erik Spoelstra, Miami Heat
Monty Williams, Phoenix Suns
Jenkins' work transforming a youthful Grizzlies side didn't go unnoticed. Memphis, which won just 52.8% of its games last year for an eighth-place finish, claimed the second-best record in the league this time around with a 68.3% winning percentage. The 37-year-old – one of the NBA's youngest head coaches – is facing strong competition in Spoelstra and Williams, though. They led the Heat and Suns, respectively, to the top seed in each conference.