dabblebet are proud to introduce a brand new on-site tool to help bettors take a look at some of the key stats surrounding a wide range of fixtures.
dabble in the data brings together a range of data points, shows them in visual form and how they apply to several popular markets. All you have to do is look for the dabble in the data logo and you'll know that there is something available relating to that particular betting option. These can be found on the top left of each market title.
There's also a right-hand rail which pops out when the dabble in the data tab is clicked, this will show plenty more information including form, clean sheet data and goal-time analysis – all of which can be useful when weighing up the options from a betting standpoint.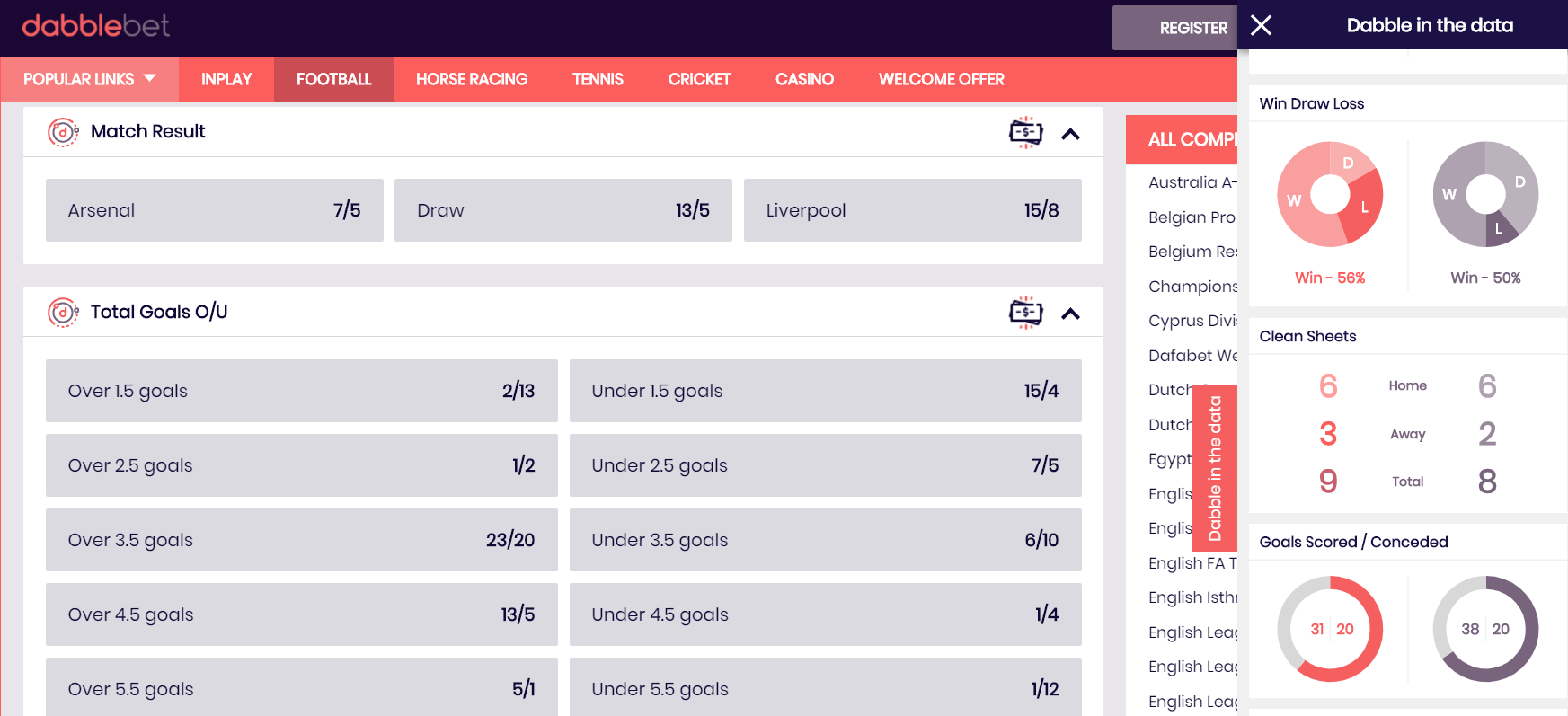 Deciding whether or not to make a certain bet can be a time-consuming process for punters, but this handy guide will help to demonstrate any trends or patterns that are present in a team's recent form.
There are a wide array of graphs and charts available, all designed to make it easier to find out what the stats say about a certain outcome. At a market level they cover match result, total goals, first half result, both teams to score and plenty more.
This tool will allow players to get up to speed on the recent betting form and check out the latest prices all in one place. It's available now on a variety of top level competitions from the Premier League, Champions League, Serie A, La Liga, Bundesliga, Europa League and Ligue 1.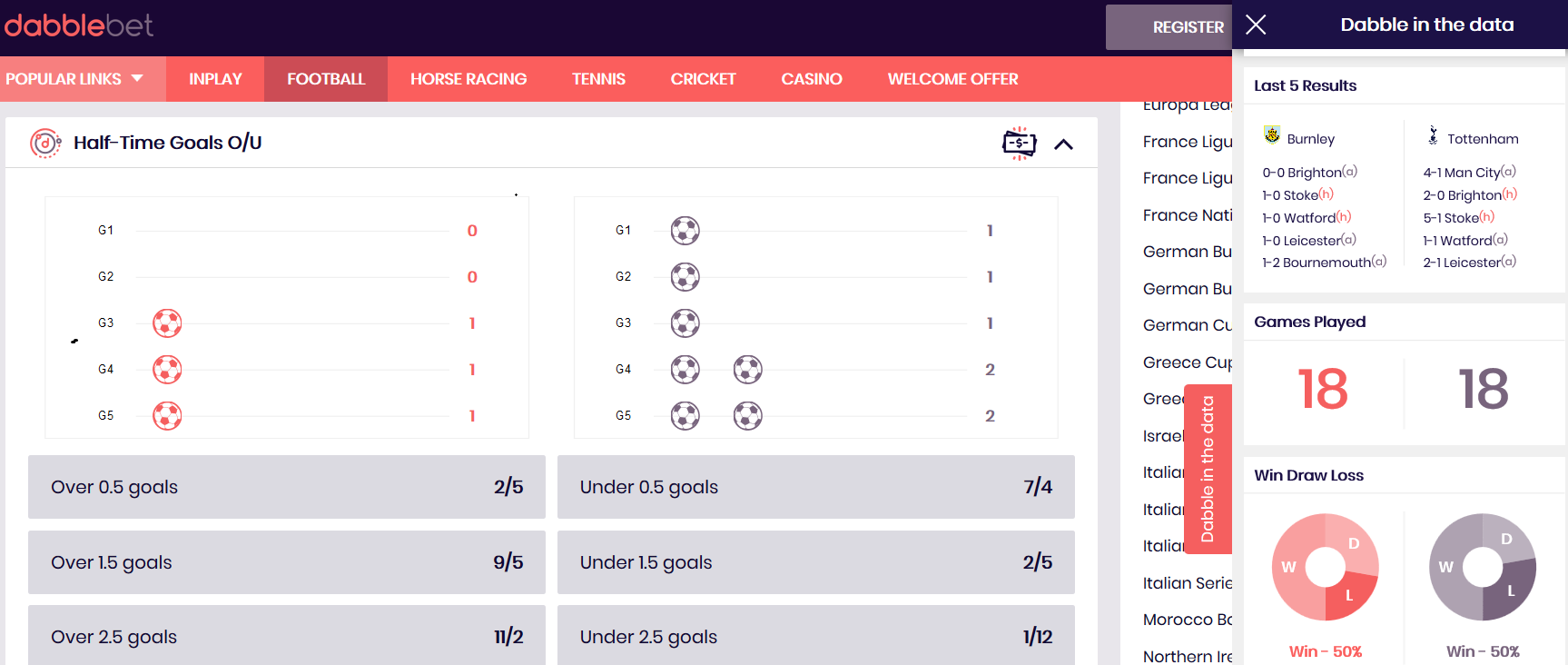 We'll be examining matches around Europe to find some of the best stats-based bets using dabble in the data over the coming months, but if you're keen to see how it works then why not visit dabblebet now and see what it has to say about the next round of matches in any of the competitions listed above.
Speaking of La Liga and Ligue 1, dabblebet players with a funded or active account can watch and bet on every fixture in those divisions this season. That's right, every match from Spain and France's top flights is available to tune into via desktop, mobile or tablet.
It's not just those competitions where this functionality is available though, dabblebet offer a wide range of options from across the footballing world including Brazilian Serie A, Chinese Super League, J-League and plenty more.