After a surprise run to the Western Conference final, the Dallas Mavericks took the first step toward building off that success with an offseason trade that's expected to bring in big man Christian Wood from the Houston Rockets in exchange for Trey Burke, Boban Marjanovic, Marquese Chriss, Sterling Brown, and the 26th overall pick in next week's draft.
With four players and a pick headed across the state, Dallas is giving up quantity but managed to snag a talented and statistically prolific player without sacrificing quality. Although the four players headed to Houston could combine to earn more than $10 million next season, they weren't going to factor into the Mavs' plans: They finished the postseason as Dallas' 11th, 12th, 13th, and 14th men, respectively.
That Dallas was able to turn end-of-bench depth pieces and a late-first-rounder into a player of Wood's caliber is both a significant win for the Mavs and a testament to Wood's lukewarm league-wide value, which has never matched his production.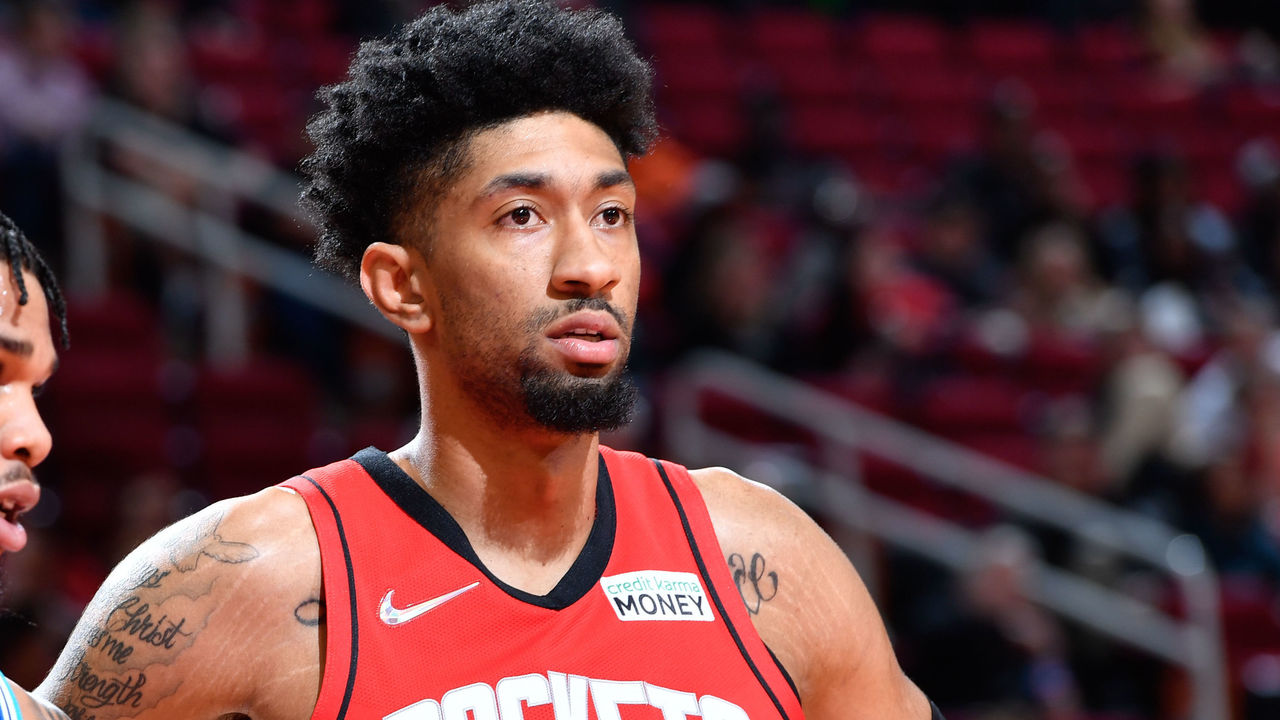 Wood's a 26-year-old who averaged 19.1 points and 9.9 rebounds on 59.3% true shooting over the last two seasons. He's also set to earn just $14.3 million in the final year of his contract, which would appear to make him one of the NBA's best bargains. Why would a player like that be available for such a paltry return?
That question has dogged Wood his entire career. The former UNLV big man was seen as a lottery-level talent heading into the 2015 draft, but after whispers about his maturity and focus, he wasn't selected. Wood bounced around four different teams over his first four years as a pro – suiting up for only 51 games – before enjoying a breakout 2019-20 season in Detroit that got him paid as a 2020 free agent.
After a sign-and-trade sent him to Houston, Wood's opportunities and production continued to increase, but his reputation didn't adjust.
The Rockets also suspended Wood for one game due to poor behavior during a January loss to Denver. He was reportedly relegated to the bench for the first half for missing a mandatory COVID-19 testing window and then told coaches at halftime that he didn't want to play in the rest of the game. Assistant coach John Lucas reportedly criticized Wood's effort level in the locker room at halftime that night as well.
It's therefore understandable why some might be skeptical of Wood's fit in Dallas, especially considering his lackluster defense. Under Jason Kidd's tutelage, the Mavs have improved in that department, but can a team that relies so heavily on the defensively deficient Luka Doncic afford to add a player who's as indifferent on that end of the floor as Wood?
On the surface, no. But championship teams are built upon the unseen work that happens beneath the surface.
As a cap-strapped franchise with limited draft capital, the Mavs were more beggars than choosers. To boost their championship ceiling given their relative lack of assets, they needed to swing for the fences and hit a home run on something – or someone – that wasn't immediately obvious.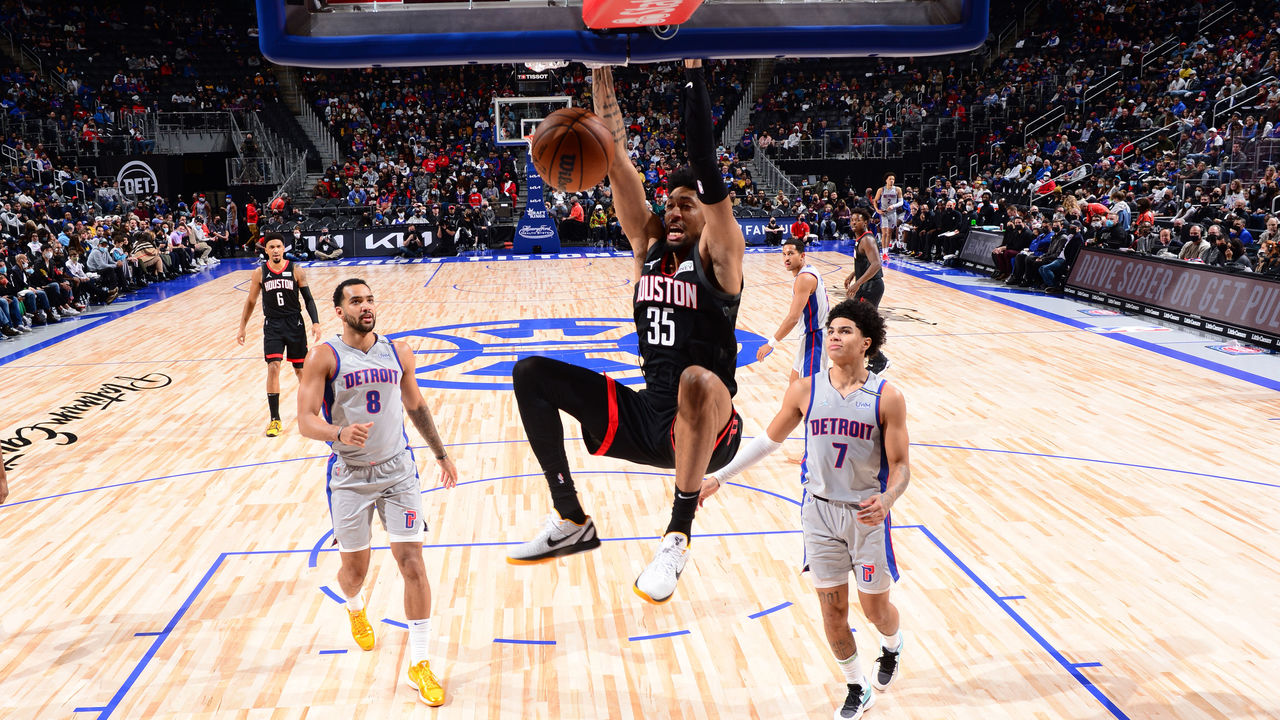 For all of the baggage that Wood brings, he's still a tremendously talented, in-his-prime player who may simply need to find a stable NBA home.
Besides a stint with the league-leading Bucks for part of the 2018-19 season, Wood has never played on anything close to a winning club. Since becoming a full-time NBAer in 2019-20, his Rockets and Pistons teams went a combined 57-163 while finishing 26th, 30th, and 30th in the overall standings.
Wood needs to prove his own worth to a competent and successful team, but it's quite possible he's prepared to do that after a series of uninspiring situations that never allowed him to play meaningful basketball beyond the All-Star break.
The 2022-23 campaign will also be a contract year for Wood, another sign suggesting this should be the most focused season of his tumultuous career.
On the offensive end, the potential of pairing Wood with Doncic is tantalizing and obvious. The Mavs are a pick-and-roll heavy team built around a pick-and-roll maestro in Doncic. Wood is a dynamic dual threat on the roll and pop who should get plenty of opportunities to feast off of Doncic while simultaneously opening up the floor for Dallas' superstar.
Wood's an efficient roller (1.2 points per possession on 195 possessions as the roll man this season) who also canned 39% of his 336 3-point attempts this season. If Wood can accept getting less of the ball (while Doncic dominates it) in a winning environment, the big man can continue to produce, perhaps even more efficiently.
Though Kidd's Mavs will undoubtedly need more from Wood defensively, he'll give Dallas the ability to play five-out around Doncic without sacrificing size the way those lineups usually do. As a big who can score inside and out, space the floor for Doncic, and clean the (defensive) glass, Wood can fill much of the role Dallas once hoped Kristaps Porzingis could at less than half the price.
While a limited and often unwilling playmaker for others, Wood has made progress in that facet of his game. His assist percentage (the percentage of his teammates' field goals he assisted while on the court) jumped from 7.8% through the first six years of his career to 12.4% in 2021-22, which ranked in the 72nd percentile for big men, according to Cleaning The Glass.
And after sliding to the middle of the pack on offense, the Mavs should be elite on that side of the ball next season. Pending free agent Jalen Brunson, along with Spencer Dinwiddie and Tim Hardaway Jr., should be able to provide enough secondary creation and initiation on a team that's added Wood.
Defensive issues might sink the Mavs at some point in 2023, and you can quibble about whether Dallas' roster beyond Doncic contains a player good enough to be the second-best star on a championship club. But as evidenced by the Mavericks' run to the conference finals, the presence of Doncic alone gives them a puncher's chance.
Rivals who understood Doncic's significance were at least able to take solace in knowing Dallas had few avenues to meaningfully improve. Wood has his warts, but he also possesses the kind of talent that should now have those rivals sweating.
Joseph Casciaro is a senior writer for theScore.